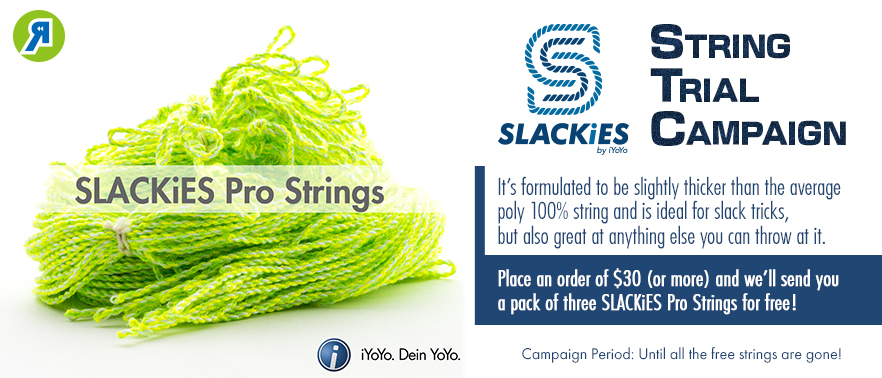 Have you heard of the brand new string released by iYoYo? It's called SLACKiES Pro String. It's formulated to be slightly thicker than the average poly 100% string and is ideal for slack tricks, but also great at anything else you can throw at it.
We love this string and think you will too, so we decided to do a freebie campaign to give yo-yo players of the world a chance to try it out!
Place an order of $30 (or more) and we'll send you a pack of three SLACKiES Pro Strings for free!
*One free pack of string per shipment.
*Your order must be $30 or more: after any discount coupon is applied, and before the shipping cost.
Campaign Period
Until all the free strings are gone!
We hope you'll enjoy these awesome new strings!