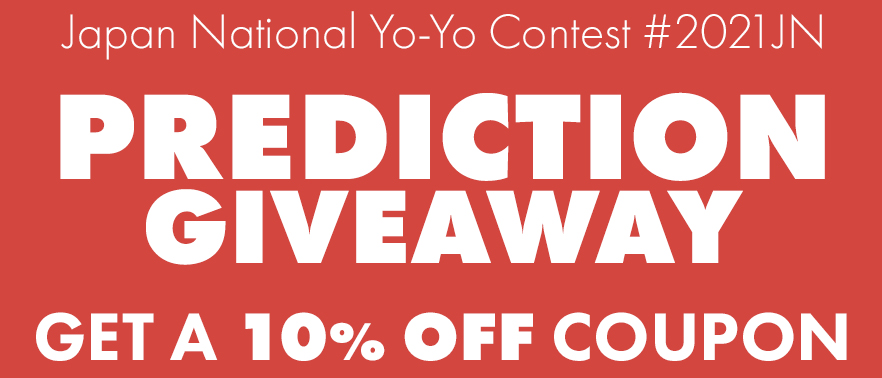 If you are the best predictor for the 2021 Japan National Yo-Yo Contest (JN), you can win a great prize!
The best predictors will win! We'll choose the a winners randomly amongst them.
We will be contacting the winners by e-mail, so please be sure to enter with an e-mail address you check often!
Just for entering, all predictors will get a 10% OFF Coupon Code for REWIND Worldwide and REWIND USA!
*Excludes new, limited and sale items.
You can get the coupon when you submit your prediction. Don't miss it!
[Prize]
1st place – US$50 gift certificate to REWIND Worldwide or REWIND USA
All predictors – 10% OFF coupon code to REWIND Worldwide or REWIND USA
[How to Join]
1. Follow our Instagrampage. https://www.instagram.com/rewindyoyo/
2. Like the post of prediction giveaway.
3. Fill out the entry form.
4. Win the prize!!
[2021 Japan National Website](Japanese Only)
https://2021jn.yoyocontest.jp
[Prediction Period]
Oct, 22nd, 24:00 (Japan Time)
[Caution!]
If you enter more than once, we will only count the latest entry (it's for preventing multi-entry).
Good luck!!