C3yoyodesign's "Delphinium" is a full titanium version of the ultra rare limited release model "Strelitzia."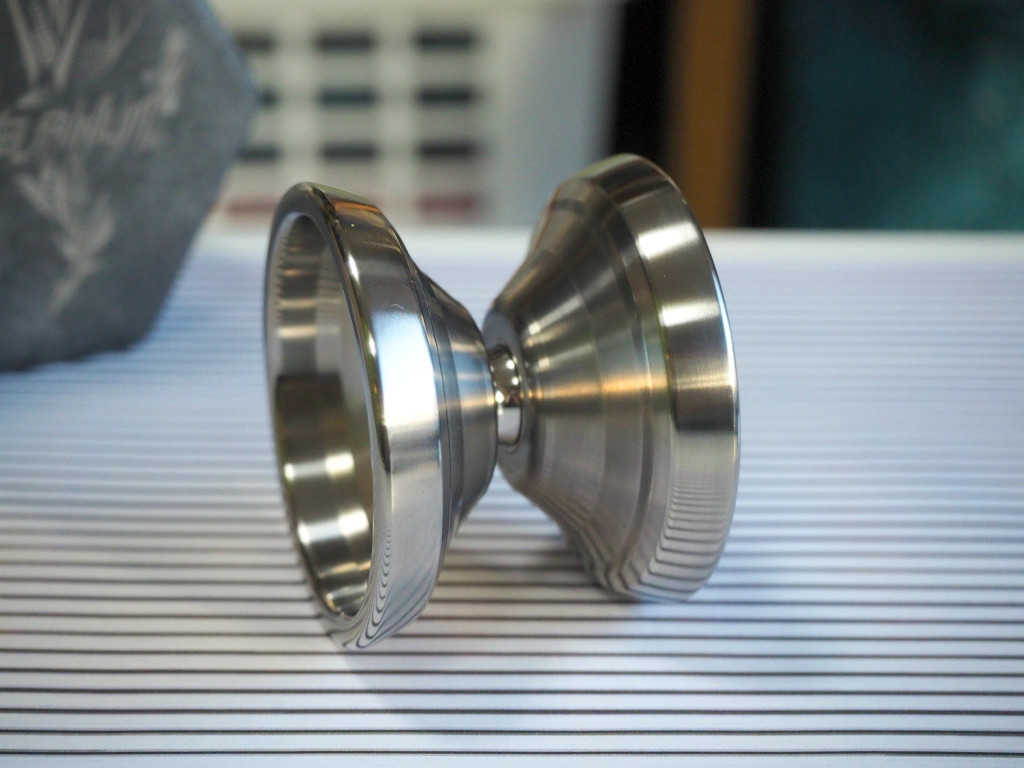 This is a yo-yo that offers not only excellent performance, but also a sharp and solid feel, in addition to the unique texture of titanium, making it a very satisfying yo-yo in total.
If you're wondering, "What should I get for my first titanium yo-yo?" you might consider Delphinium as a good option.
The rainbow color logo is also ultra stylish.
Original article written by Jun Aramaki
Translated by Rei Iwakura