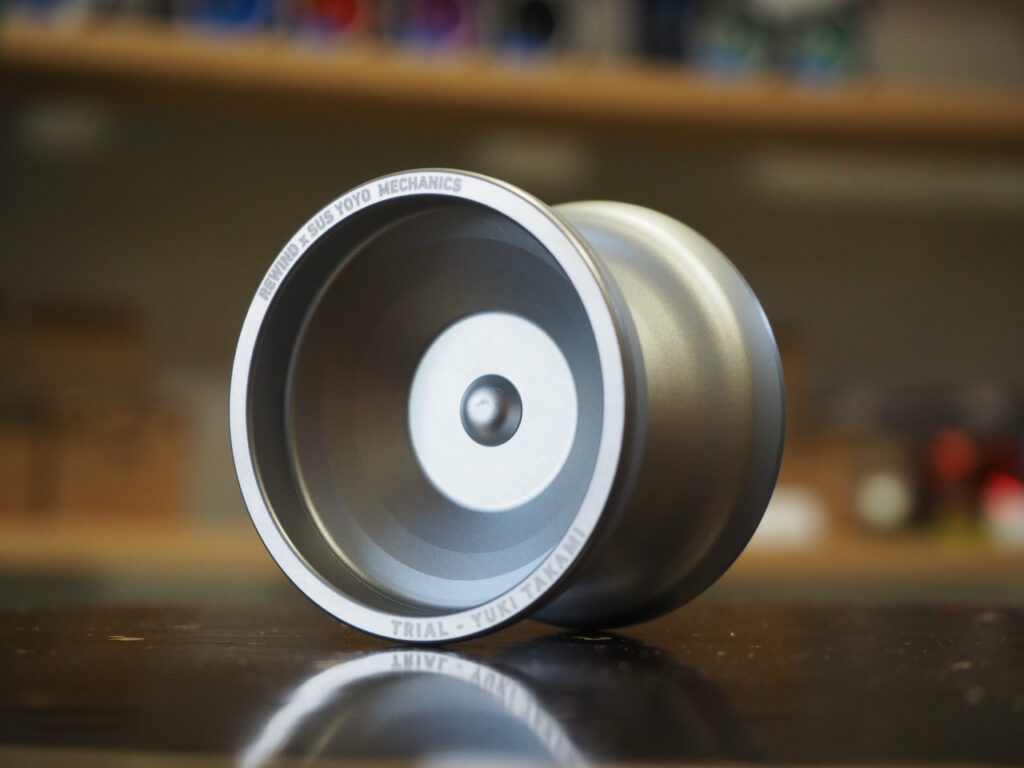 "Trial" by REWIND X SUS YOYO MECHANICS is a signature model of Yuki Takami, a well-known Rewind 2A instructor. However, it is not a 2A model, but a 3A model. Yes, Yuki is highly skilled in 3A as well. He is an active instructor regardless of playing style. His unique instruction, utilizing his 2A experience and knowledge in 3A, is highly regarded, and this has led to an improvement in his own skills and to the development of this model "Trial."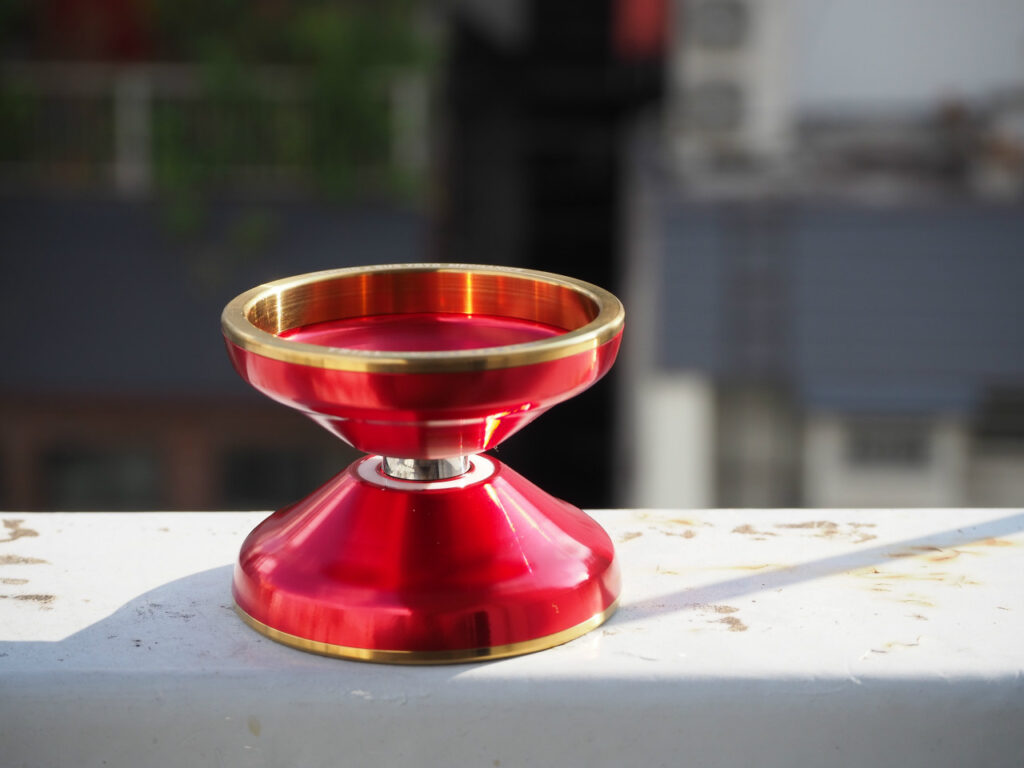 "Trial" is a sibling product to Shotaro Matsuda's signature model "Act," which was released at the same time. However, despite also being designed by SUS YOYO MECHANICS, they have completely different character. The "Trial" is a 3A all-rounder, so to speak, and features easy handling for a variety of tricks. This is also true when using it for 1A or 5A, making it a very well-balanced yo-yo.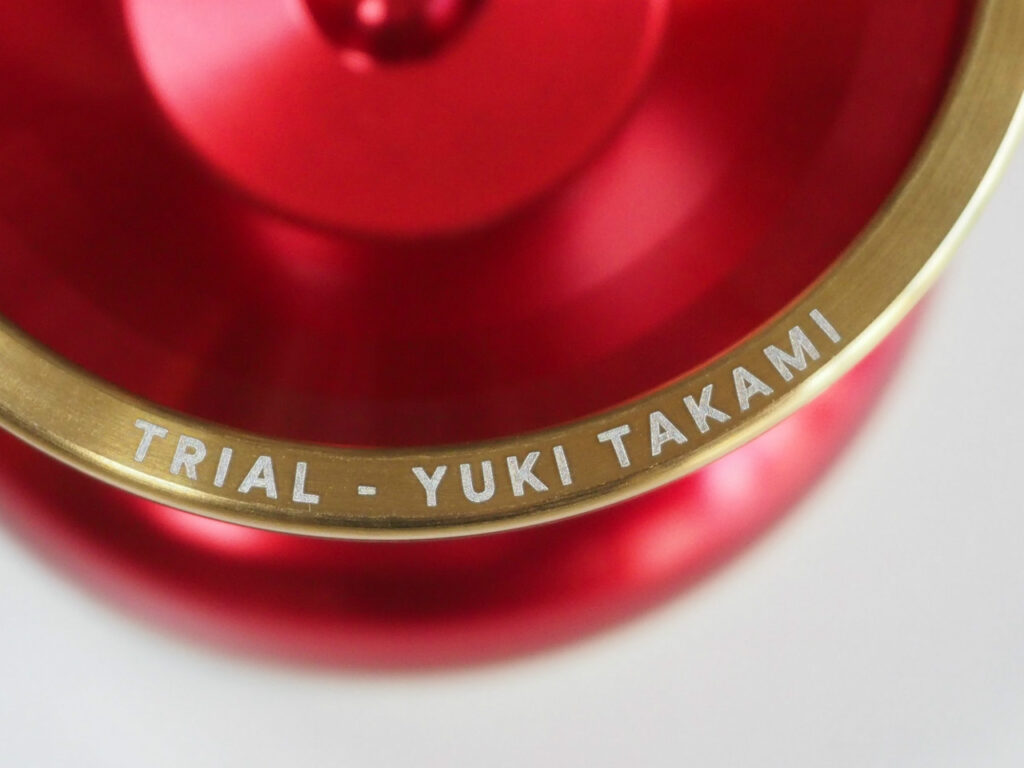 As Yuki himself comments, presence is an important theme for this yo-yo. He describes it as having a "natural ease of use that even makes you feel as if it is a part of your body" and "ease of use that allows you to feel that you are firmly in control." The precise specifications that achieve both at the same time have never been seen before. We hope you will try 3A with "Trial," which can be widely used as an introduction to 3A all the way to the competition scene.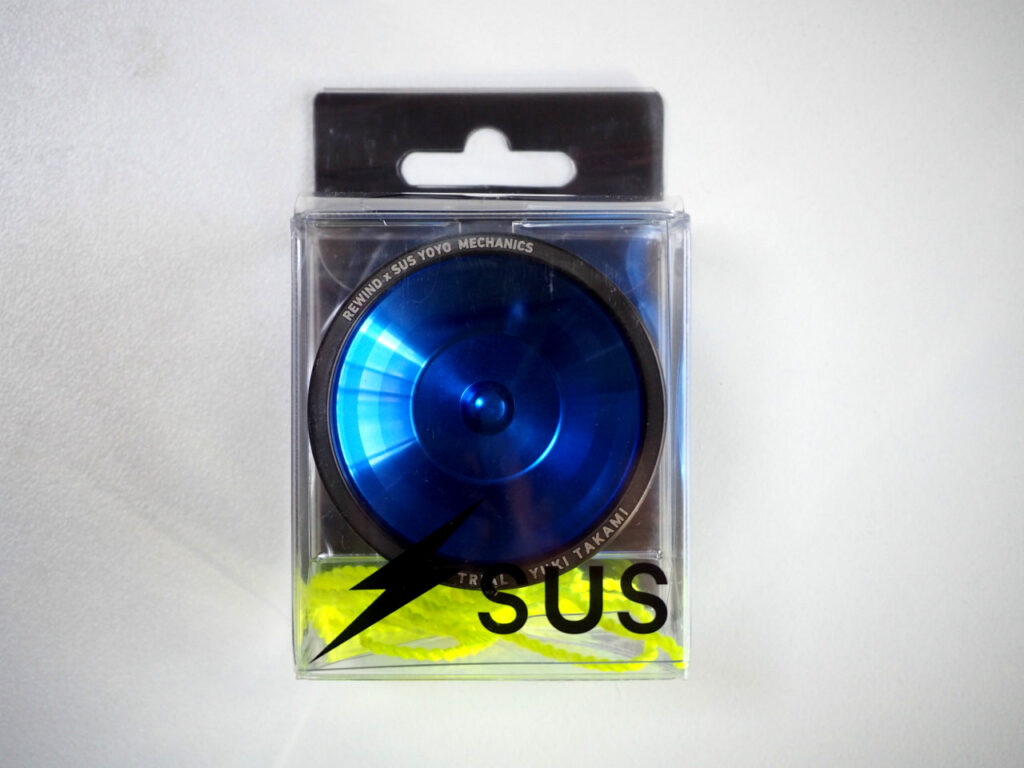 Original article written by Jun Aramaki
Translated by Rei Iwakura