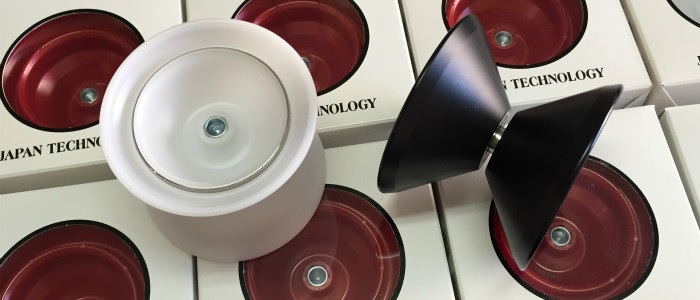 Japan Technology – Ultimate Eagle, Eagle Eye, Another Eagle, Ashiru Kamui Light
Ultimate Eagle is a machined delrin body and fitted with a stainless steel weight rings.
White is new color.
Yomega – Raider (Team Yomega Japan Edition), Fireball (SG Special), NSK Micro – NSK Bearings, and Japan Manufacture – New Feeling Nylon Glove (Pair) are also back in stock.