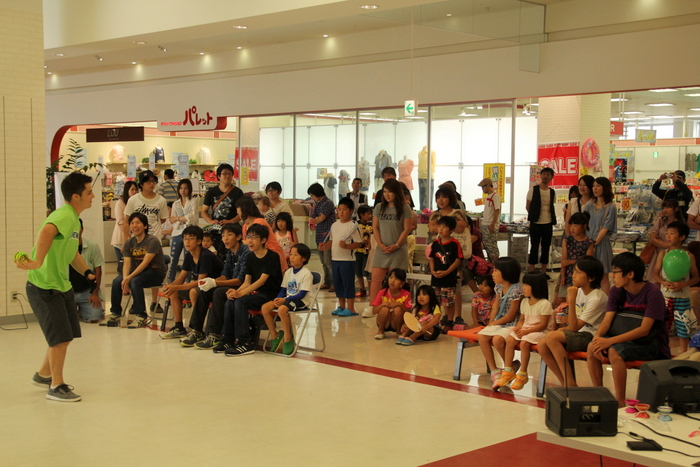 First stop, Osaka. After about a two-hour drive, we arrived in Osaka and set up for the first day of our tour. We had no idea what to expect. This show was in a reserved hall so it was mostly yo-yo players there to hang out and watch. We hung out with all the players, took pictures, held mini games, and performed for everyone. We are both feeling much more confident with our routines. Overall, we had a lot of fun in Osaka, and are looking forward to the next stop!
Second stop, Okayama. We drove half way to Okayama, and met up with Yoshi to have dinner. That night we also stayed at a hotel that was very different compared to any hotels we have stayed at in the US. The next day we did some sightseeing in Okayama before the show. The venue at this stop was very different than in Osaka. This time we were in a shopping mall, so there were a lot more people who weren't yo-yo players watching. This stop was equally as fun as Osaka, and we think everyone had a great time at both shows.
After the show we drove back to Nagoya and arrived at about 10:00 pm. We stayed up watching and critiquing yo-yo videos with Hiro. We finally went to sleep at 5 am.