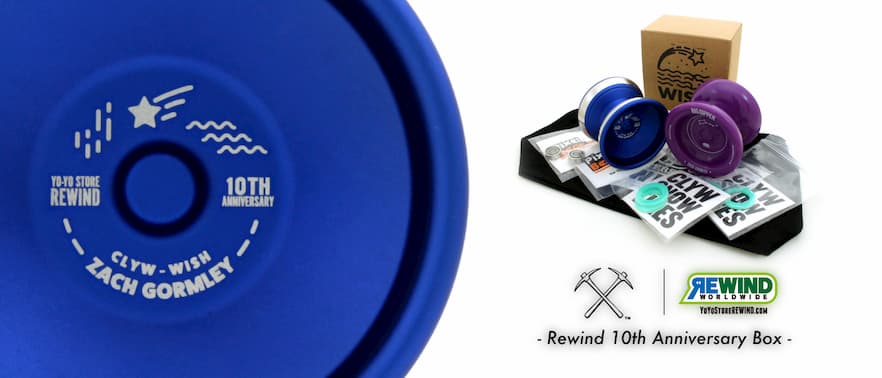 For the past few years we have released a special box on the occasion of REWIND's anniversary. Each year has been different, but we have collaborated with many different brands to bring you new and limited models at bargain prices.
We originally planned to release this year's box in March to celebrate our anniversary, but as you know, the world had other plans. Due to the spread of the coronavirus, things were delayed far more than we expected.
Better late than never, though! This year's anniversary box is a collaboration with Canadian return top brand CLYW.
We could make this special box possible thanks to our relationship with CLYW as their official distributor for Asia.
About CLYW: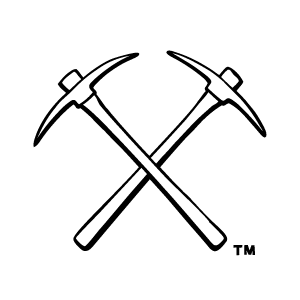 CLYW is a popular yo-yo brand from Canada. Owner Chris Mikulin started making yo-yos in 2006, focusing on the design, coloring, naming and packaging to create a whole product experience. CLYW is a design trendsetter, responsible for the popular splash coloring treatment. The yo-yos are well known for their performance, making frequent appearances on the contest scene. Members include World Champion Zach Gormley and Canadian National Champion Harrison Lee. REWIND (Yo-Yo Company Inc.) has been the official CLYW distributor in Asia since 2017.
This time, the main item in the anniversary box is the brand-new, NOT-YET-RELEASED first bi-metal signature yo-yo of 2015 1A World Champion, Zach Gormley, "Wish!"
Zach Gormley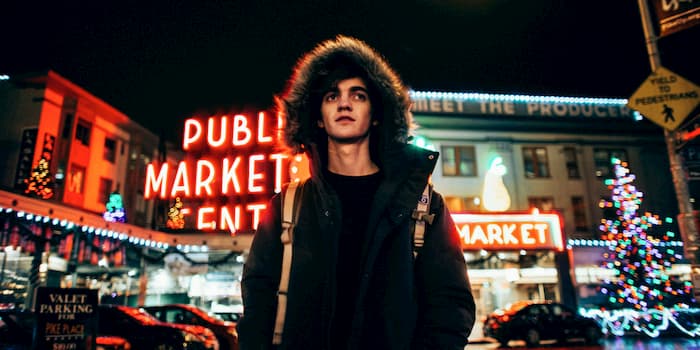 Photo from CLYW Official Page
Born in Colorado, USA, on Feb. 17, 1996
CLYW Sponsored Member
He is one of the most praised 1A players in the history of modern yo-yo competition, famous for his incredibly complicated, yet speedy and precise play. When he started competing in contests rumors were flying. "Now there's a kid who plays like a champ!" "He will be a world champion one day!" As everyone expected, he raised his rank in contests every year, winning US Nationals in 2012, then 44CLASH and US Nationals in 2014. Then he conquered the most competitive contest in yo-yo history up until that point: the World Yo-Yo Contest 2015 in Tokyo, Japan! Today, many top players are still influenced and inspired by his creative tricks and combos.
Recently he hasn't competed in any big contests, but when he posts a yo-yo video the internet goes wild with speculation, wondering "Is Zach back on the contest scene?!" and "Can we finally see his freestyle again?!" Many yo-yo fans are looking forward seeing him on-stage again. This release of a brand new bi-metal might very well be a sign of his return.
Winning Freestyle from 2015 World Yo-Yo Contest (Tokyo, JAPAN)
In the past, there have been a few signature models for Zach Gormley: the Arctic Circle 1 & 2, Borealis, and Big Dipper. Wish marks his very first bi-metal signature model.
We are excited and humbled to be able to release Wish in our 10th Anniversary Box as its world debut!
WISH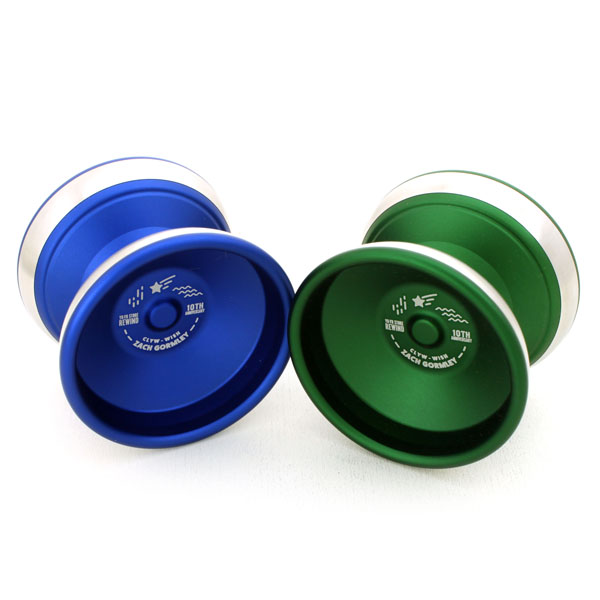 Weight: 65.3g
Diameter: 56.41mm
Width: 43.91mm
The Wish in this anniversary box is a special logo edition for REWIND's 10th Anniversary.
Would it really be a "box" with just one yo-yo? Of course there's more inside! Let's check the contents of this anniversary box!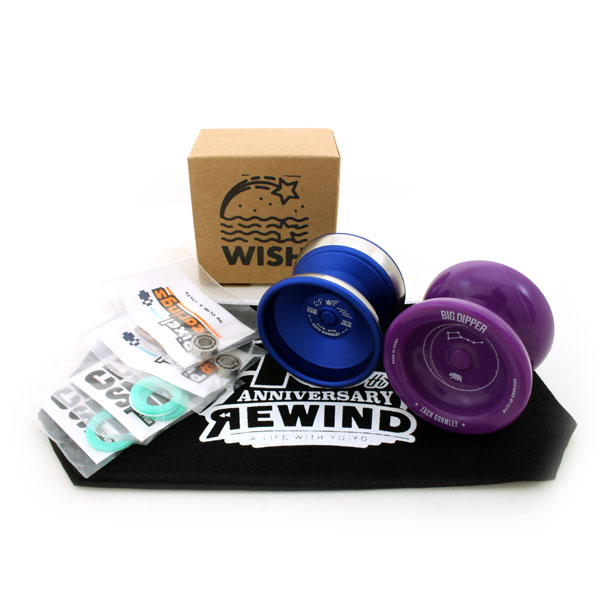 ・Wish Anniversary Box Limited Logo x 1
・Big Dipper Fool's Gold (Outlet) x 1
・Pixel Bearing x 2
・Snow Tire Pads (pair) x 2
・REWIND 10th Anniversary Limited Pouch -or- Tote Bag (random) x 1
*Color will be chosen randomly.
The CLYW plastic model Big Dipper is one of the best performing yo-yos among current plastic models. The one in the anniversary box is Fool's Gold (the name for outlet models at CLYW), but it is only because of a slight vibe or small color imperfection. There are no large play issues. Big Dipper is also Zach Gormley's signature model!
CLYW created the high performance "Pixel Bearing" with iYoYo. We included 2 of them and 2 pairs of replacement Snow Tire Pads. Of course, you can use Pixel Bearings with any other C size bearing yo-yos!
Finally, the box comes with one special pouch or tote bag made specially for REWIND's 10th Anniversary.
The Anniversary Box price will be $134.99, which is the same as the suggested retail price for Wish, but comes with a bunch of extra goodies. What a deal!
We will release the box at around 8:30 pm on August 5 (Japan Time).
The promotional video for Wish by Zach Gormley will be released soon. Please follow CLYW's social media if you have not yet. You don't want to miss this one!
CLYW
Twitter
https://twitter.com/clywcanada
Facebook
https://www.facebook.com/clywcanada
Instagram
https://www.instagram.com/clyw/
YouTube
https://www.youtube.com/user/cariboulodge
Also, please follow our new YouTube account for our English speaking customers!
REWIND YouTube Channel
https://www.youtube.com/channel/UCQJ2ioE6JVn9X-1aStBaaDg/videos