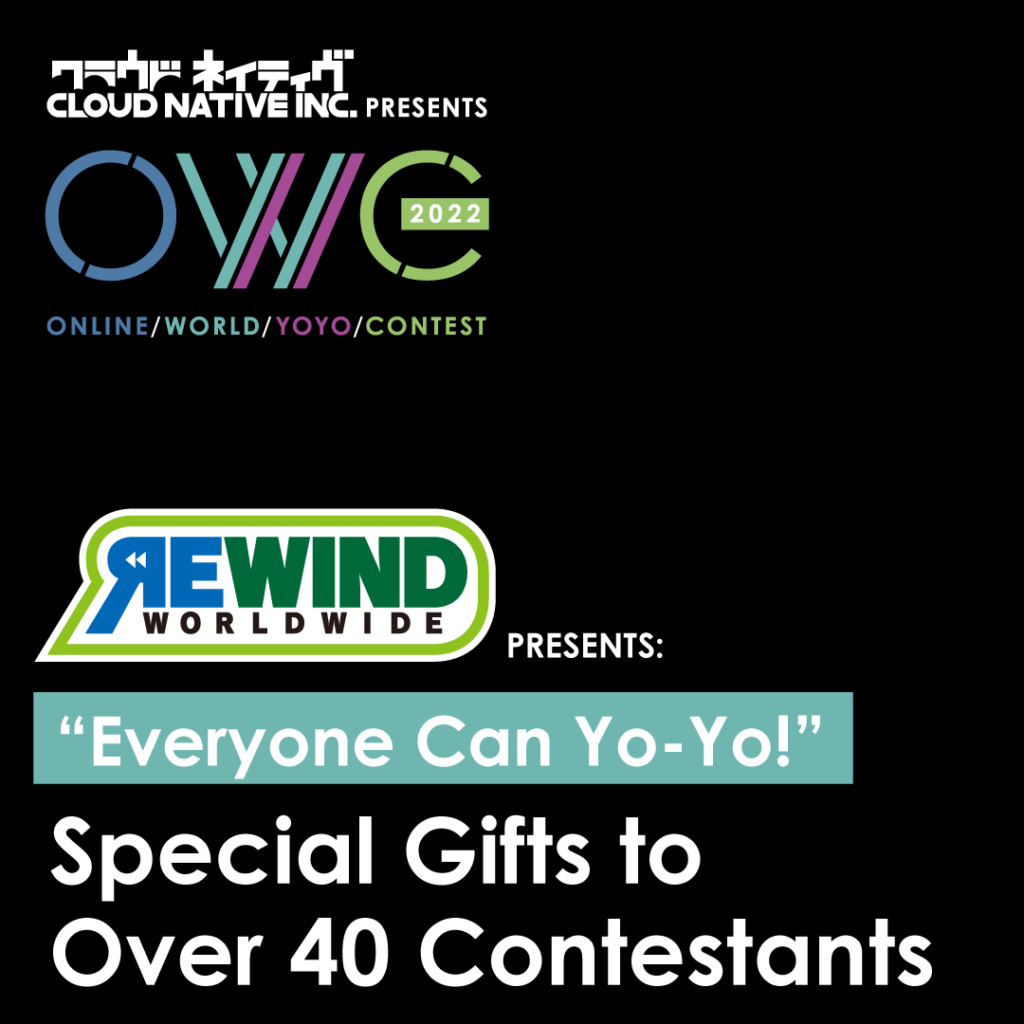 Yo-Yo Store REWIND Presents:
"OWYYC2022 Everyone Can Yo-Yo! Special Gifts to Over 40 Contestants"
We all know "Everyone Can Yo-Yo." We have many friends who enjoy yo-yo as an adult, with their kids, or for passing the time in their retirement.
However, in a yo-yo contest, we mostly see the younger generation like teens and young adults in their twenties. We know there are many older players out there that would enjoy the challenge of competition. Therefore, REWIND is offering some prizes for Over 40 participants to encourage everyone to join the Online World Yo-Yo Contest.
A yo-yo contest is a place to compete, but also a place you can share a performance that comes from the heart of your everyday practice. How many people actually join a city marathon with the goal of being number one? We assume many people join to challenge themselves with their own goal time or simply by trying to finish the run. It is the same with a yo-yo freestyle. You just need to set your own routine and practice to be able to show what you've got on the stage, or this time, in front of the camera. We'd love to see you try your best! You do not have to be THE best, so we will also give some prizes to people who do not place in the top 3 of Over 40 Freestyle.
You still have some time! Prepare your routine and join the event! It's not too late. We promise it will be fun, even though it will come with some hard work and possible frustrations from practicing and filming. 😉
We will give the Over 40 Champion a USD100 REWIND Gift Certificate and USD200 worth of products we choose.
We will give 2nd & 3rd place of Over 40 a USD50 REWIND Gift Certificate and USD100 worth of products we choose.
We may choose one or a few players for a REWIND Staff Choice Award and give some special prizes.
The awards will be announced after the final results are released.
This event is approved by OWYYC.
Deadline for Over 40 Freestyle is Oct 16.
owyyc2022 #owyyc @owyyc