7/13 Next stop on the Japan Yo-Yo Tour: Okayama.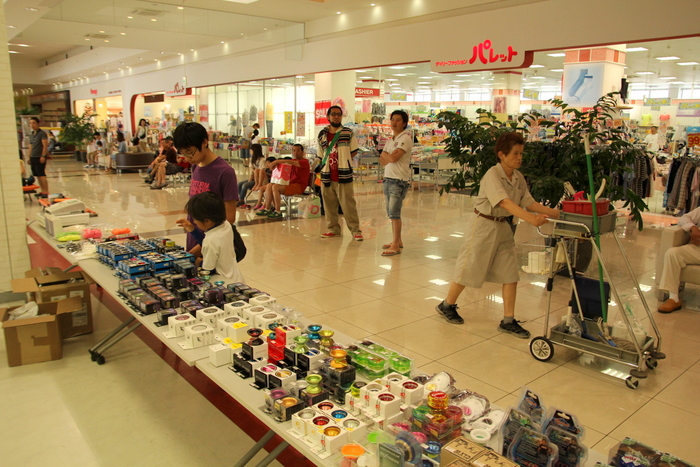 Our tour event was in a shopping mall.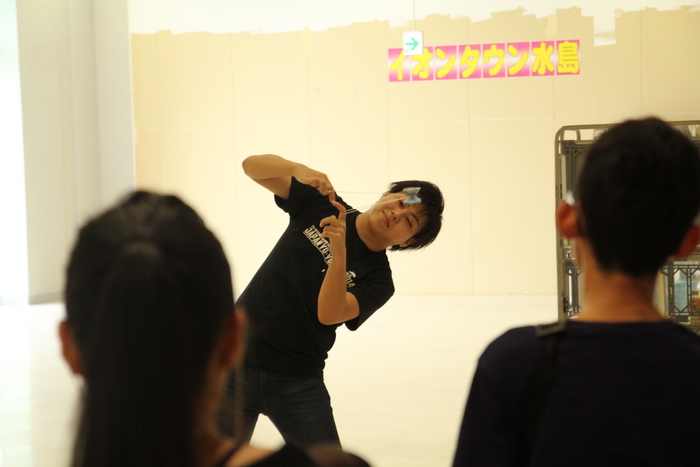 The first demo performance was Shinya!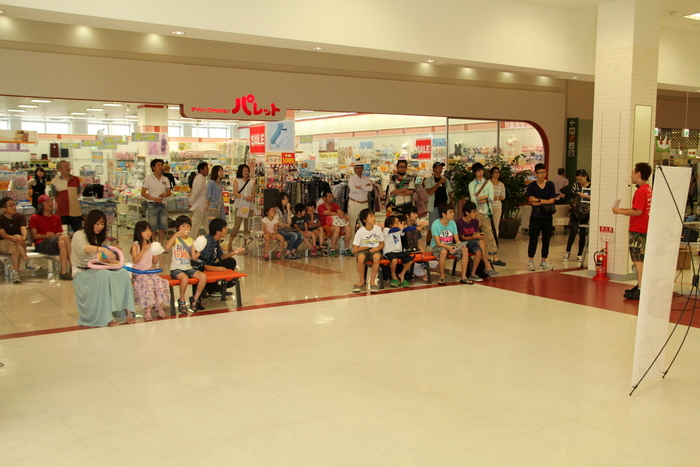 Even people who were just shopping came over to watch.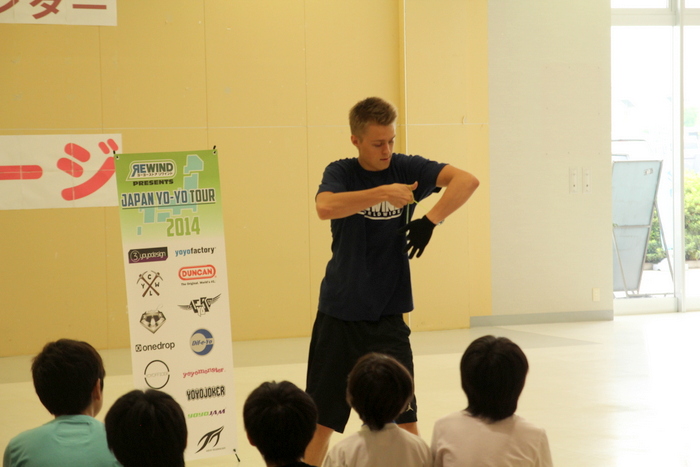 They couldn't take their eyes off Gentry's performance.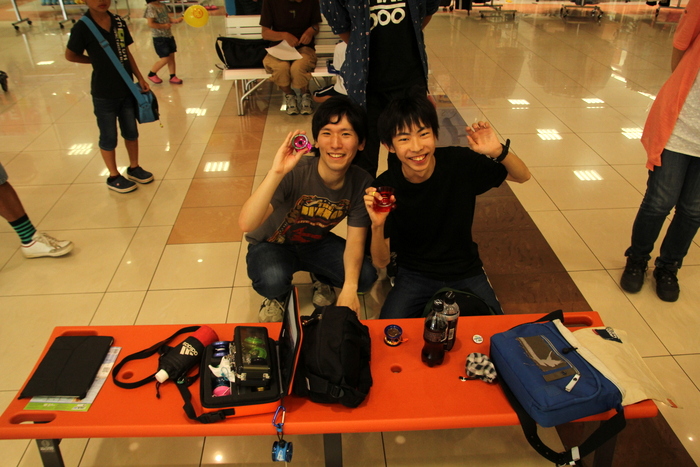 Not only local people came to the event. Many came from far away for the tour.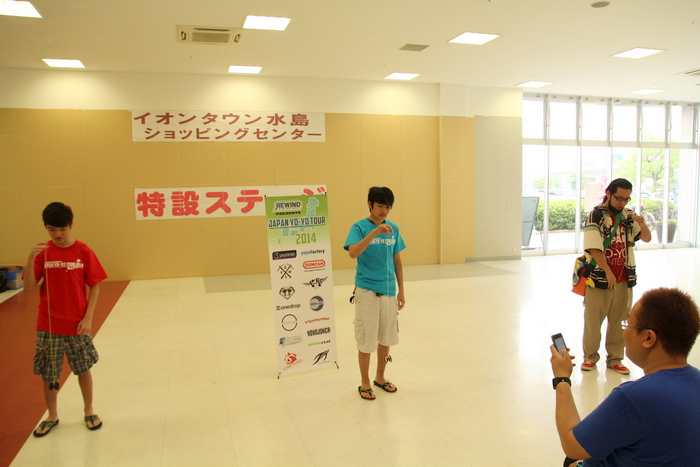 Mini contest: 10-second sleeper! They aimed for a perfect 10 seconds.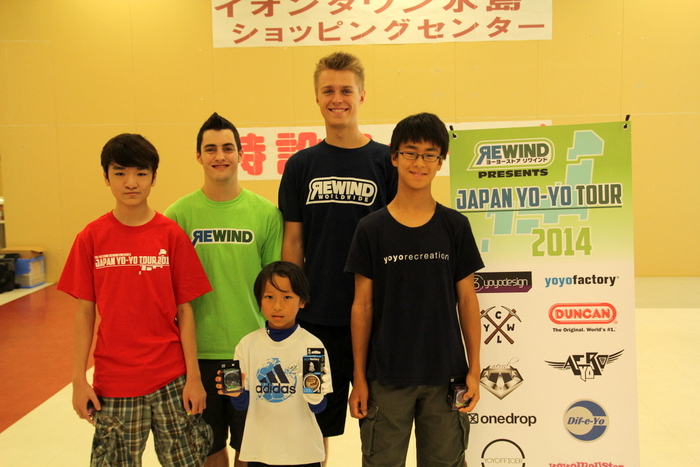 The winners! Congratulations!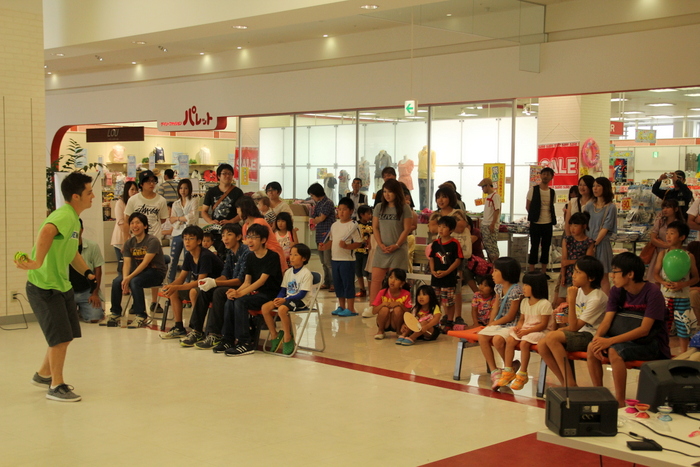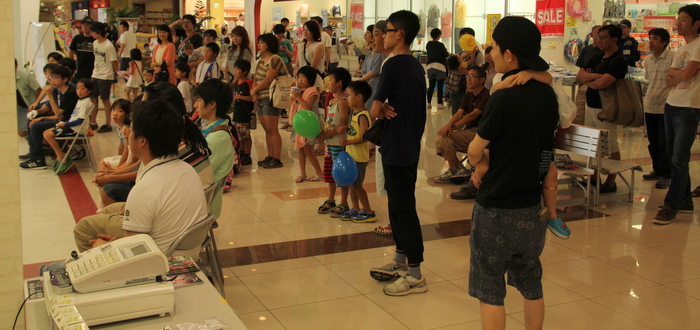 Many people watched the last demo performances.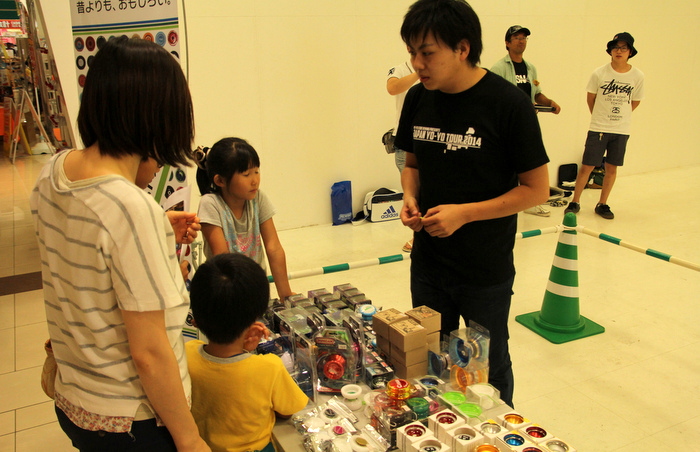 Some people even became interested in Yo-Yo after the demo performances.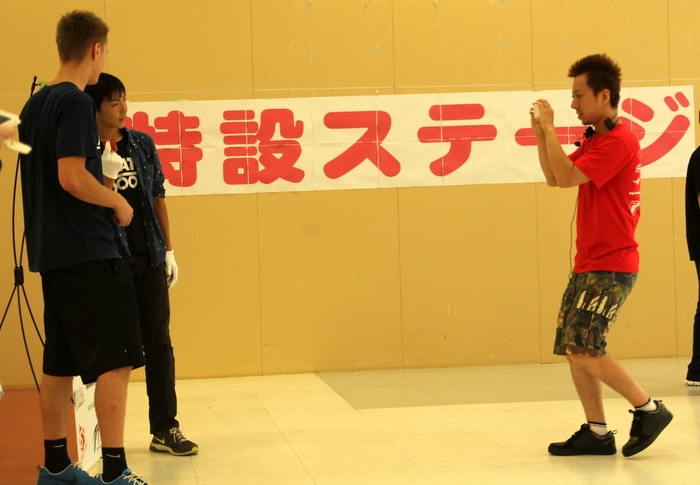 To mark the occasion many people took pictures with Zac and Gentry.
They tried hard to speak English and wished them good luck at the World Yo-Yo Contest.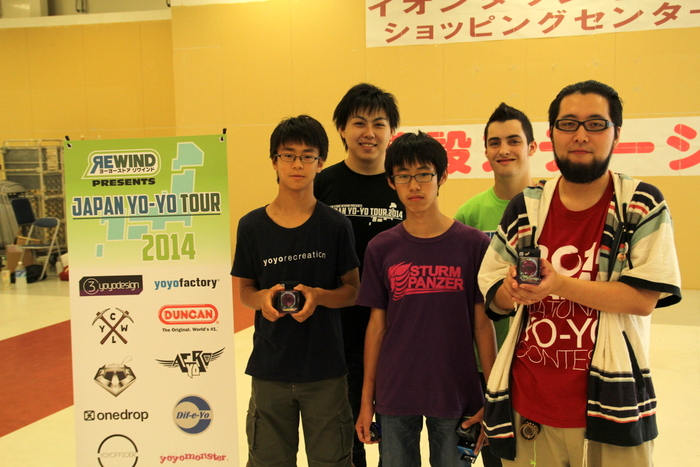 The last picture is of The Forward Pass Speed Challenge winners! Congratulations.
We uploaded the rest of the pictures to Facebook.
Thanks to everyone who came to our tour stop in Okayama.
Sponsors