New arrivals on May.7th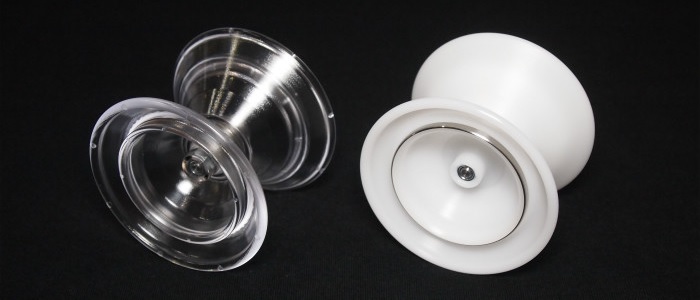 Japan Technology "Another Eagle" and "Ultimate Eagle S"
These are the new models from JT that debuted at the 2014 Japan National Yo-Yo Contest last weekend.
Another Eagle is made with mold injected polycarbonate material, while Ultimate Eagle S is equipped with a stainless rim. Both were designed with the Eagle Eye as their base, but each has its own unique personality. Ultimate Eagle S is out of stock at the moment but we plan to restock soon so don't worry!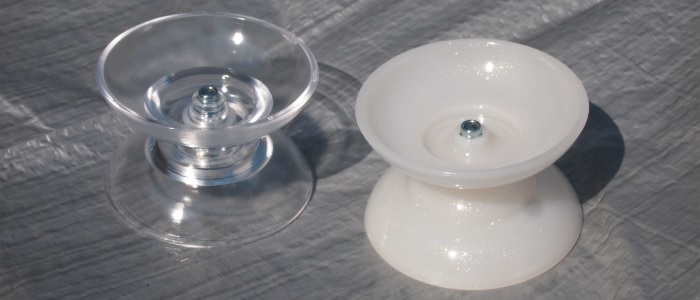 Ashiru Kamui Light Clear and Pearl White
Since the AKL Clear was a special version for Japan Nationals only, this is a rare opportunity to get a model online that would normally be sold only at a contest or event.
AKL Pearl White is part of the Pearl Collection which means the material has an iridescent glitter effect. It feels so refreshingly summer!
Even though it's technically not Japan Technology brand, we have a small restock of sOMEThING's Crazy-D Genghis Khan version, direct from YOYO SPACE AS.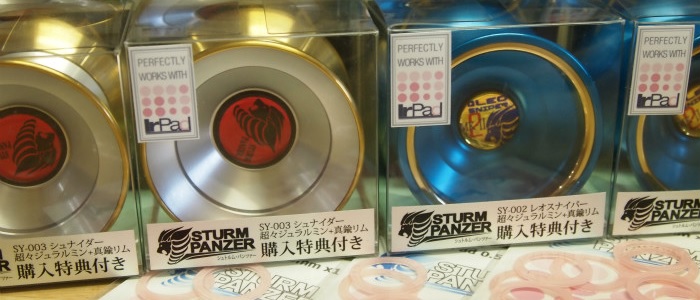 Sturm Panzer "SY-003 Schneider" and "SY-002 Leo Sniper MK-II"
Both models are out of production so when we run out of stock, that's it!
CP-05 IrPad 0.5mm 10 Piece Set has also been restocked.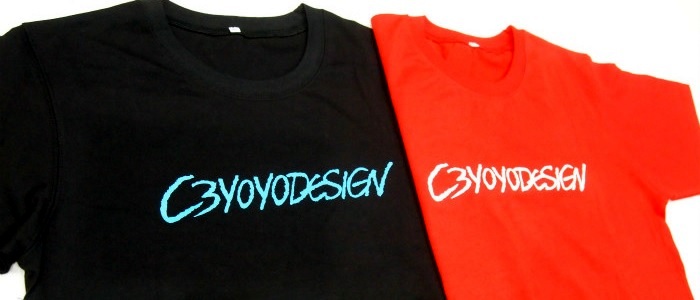 A new design of C3yoyodesign Logo T-shirts in stock!
These t-shirts were worn by C3 contest team members at last weekend's 2013 Japan National Yo-Yo Contest. They come in two colors: Black and Red.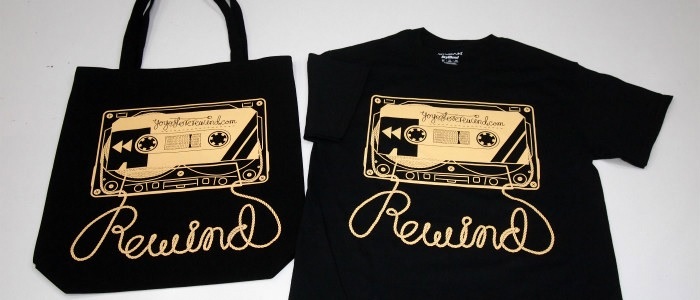 New REWIND Apparel!
Remember the cassette tape design tote bag from our 4th Anniversary Campaign? It's back in Black after popular demand, along with t-shirts with the same design.
I'm pretty sure we're not the only ones who think of cassette tapes when we hear the word "rewind." Ever since we started Yo-Yo Store REWIND we had the idea of a cassette tape in mind, and the design finally became a reality after four years!
One of the exclusive stickers for this month's sticker series also has the cassette tape design.