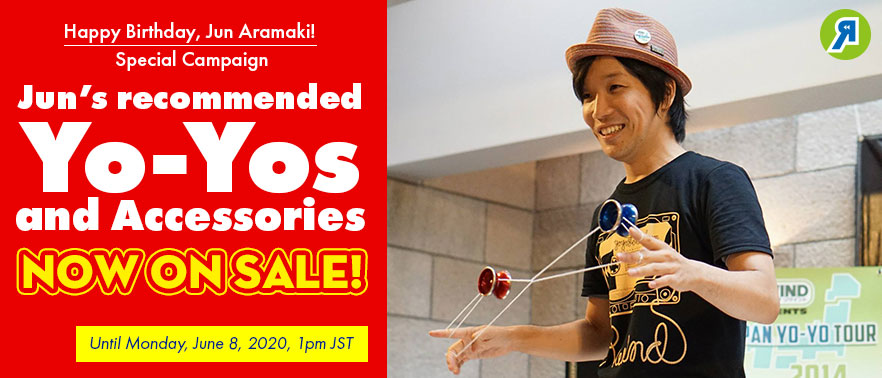 Hi everyone, this is Jun Aramaki.
On June 3, 2020, I will be turning 36 years old.
This year I aim to do my best in my work, yo-yo, and private life. (This year my yo-yo goal is to learn how to do Wookiee Fountain!)
Similar to Shinya Kido's from a little while ago, we're also going to have a campaign for my birthday!
Since my birthday is June 3, I will be choosing 6 yo-yos and 3 non-yo-yo items, for a total of 9 products, to go on a special limited sale to celebrate!
During the campaign period, if you buy my signature model, the Turning Point Ensemble, we will also include a free gift of 2 pieces of my favorite string for 3A (Kitty String XXL) that have been specially customized to my favorite length setting. (Except for REWIND USA)
Campaign Period
From Friday, May 29, at 1pm JST (13:00)
Until Monday, June 8, at 1pm JST (13:00)