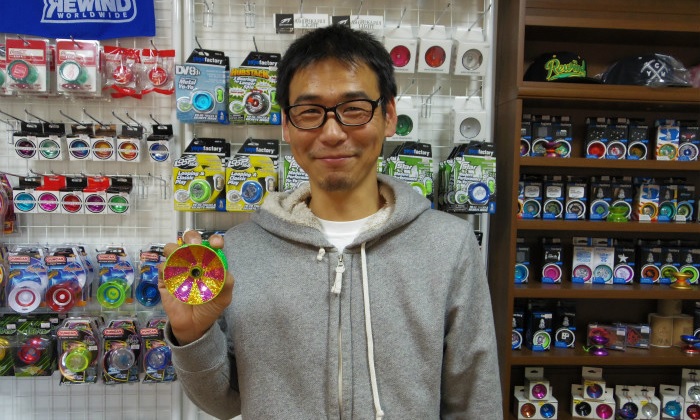 Kiyoshi Kawamura, one of the Special Award winners in our REWIND "Over 40" Video Contest, competed in 4A at the 2015 East Japan Regional Yo-Yo Contest A-Block (EJ-A)!
His freestyle video is now online so come check it out!
(By the way, the video title says "Yoshiki" but his correct name is actually "Kiyoshi".)
Among friends he is called "Gyawa-san". At EJ-A this year, he competed in 4A and got 6th place.
If he had gotten one place higher he could have advanced to Finals! I'm sure Gyawa-san is disappointed he couldn't make it to finals, but he certainly made a brave effort going up against some of Japan's top class 4A players.
On top of that, it was one of his best 1 minute freestyles. On behalf of REWIND I would like to give him a round of applause!
Also, since he placed in the Top 10, he is now seeded into the Semi-Finals at Japan Nationals this year. Good luck at JN, Gyawa-san!!
His winning entry in the Over 40 Video Contest is here: