New arrivals!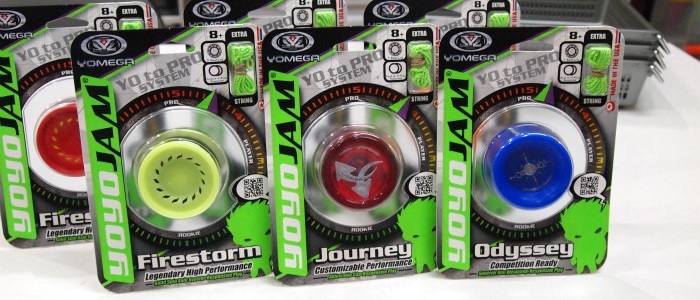 Yomega x YoYoJam – Firestorm, Journey, & Odyssey
Three new models in the much talked about collaboration between two yo-yo giants are finally here!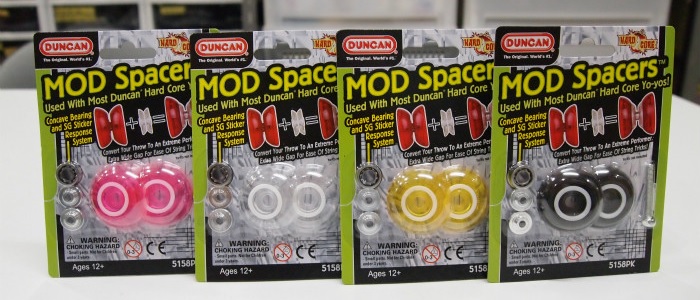 Duncan – MOD Spacers (SG Response)
Here comes a new type of MOD Spacers!
They're built for a size C bearing and SG sticker response, the most requested set up. But wait! By turning the spacers the other way they're set for a size A bearing, so you have a lot of setting options to play with. Furthermore, it comes already equipped with a size C concave bearing so you really can't go wrong with this MOD Spacer set.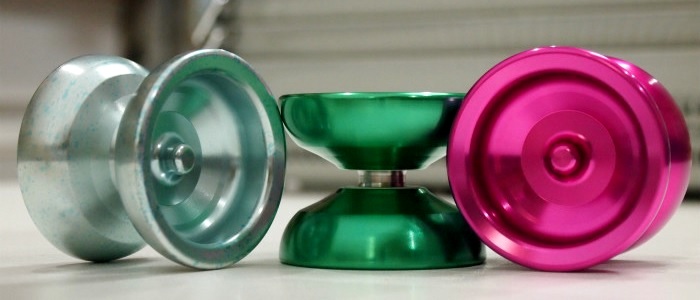 Turning Point – Leviathan 5
New colors of the Leviathan 5 are in!
From left are Silver/Light Blue (the only multicolor option), Green, and Hot Pink.
We also got the brand new TP K-Pad in Slim Size, Soft Type.
We combined the TP K-Pad shopping pages into one, so now you can easily select the type you want from the available options (Slim, Broad, Broad (Soft), etc.).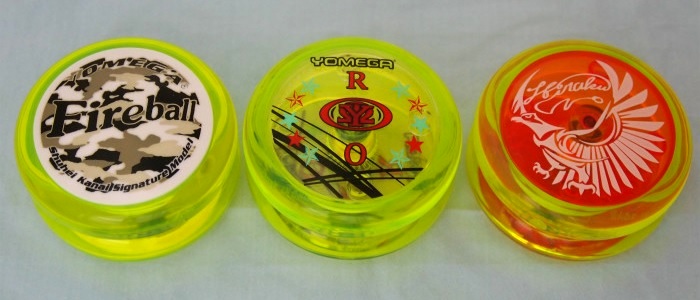 Yomega – Raider (Team Yomega)
Raider Metal Spacers have also been restocked!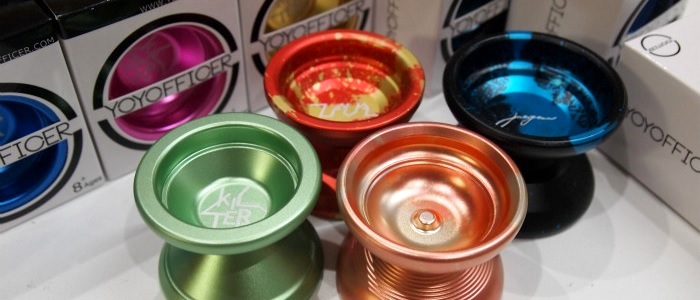 yoyofficer – Musket, Jaeger, Kilter & Lava
Four of yoyofficer's most popular models are back in stock!
We have new colors for Jaeger and Lava, and Musket and Kilter are back in the usual colors. In addition, these Kilter have a blasted surface.