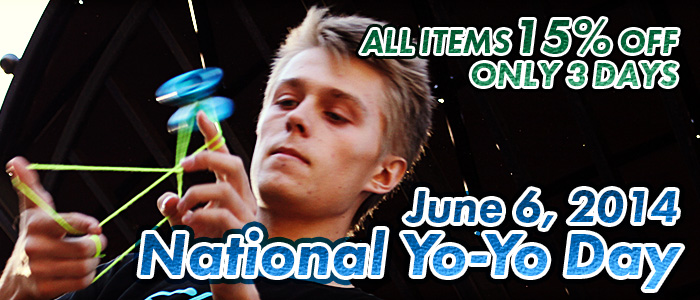 June 6th is "NATIONAL YO-YO DAY!"
To celebrate we're having a 3-day flash sale. All items in REWIND are 15% off!! (Excluding the ANGLAM series)
That means it's a great chance to grab that special throw you've been eyeing, and even stock up on anything yo-yo related that you might need.
Remember, the sale is for 3 days only (from midnight on June 6th to midnight on June 9th) so don't wait!
From all of us at REWIND to all of you, Happy National Yo-Yo Day!
http://www.yoyostorerewind.com/en/yo-yos.html
REWIND ALL YO-YOS