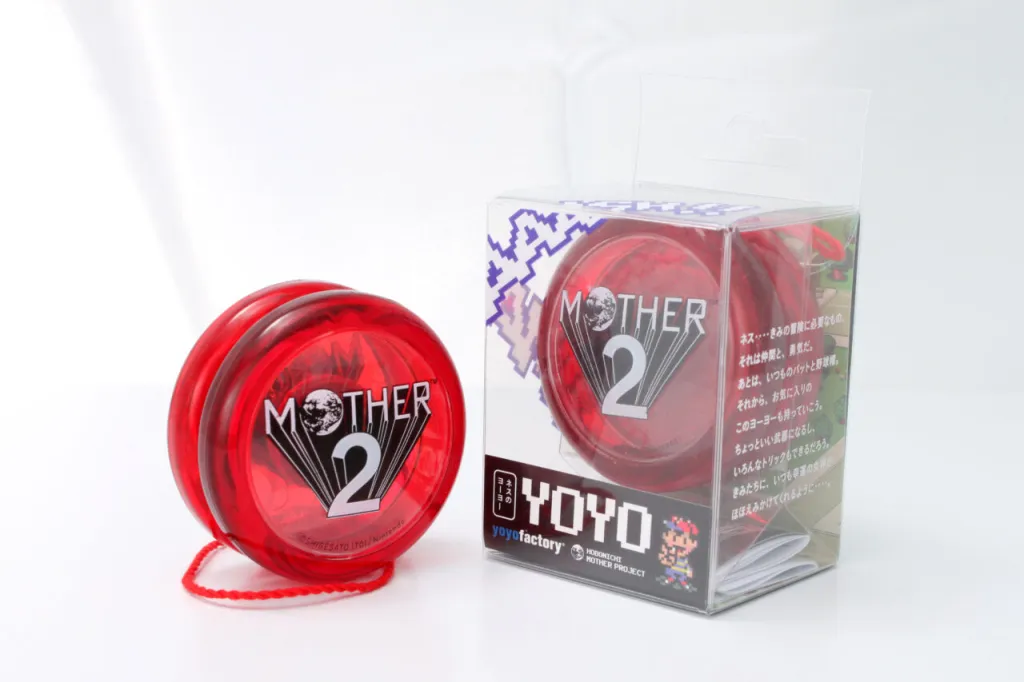 We cooperated in the production of the MOTHER (Earthbound) project "Yo-Yo of Ness" by Hobonichi!
Hobonichi Co., Ltd. is the company founded by Shigesato Itoi, the creator of the MOTHER (Earthbound) series.
It will be available for pre-sale at the "Seikatsu no Tanoshimiten 2023" to be held in Tokyo from April 29 to May 5.
The yo-yo is based on Yo-Yo Factory's "Loop 720" with a special red string.
The string is a little thick, so we recommend stretching it out or using a different string when using it.
The product will be sold to the general public at a later date through the online store "MOTHER Shop".
Please note that there are no plans to release the product at other stores, including Rewind.