1A Semi-final Result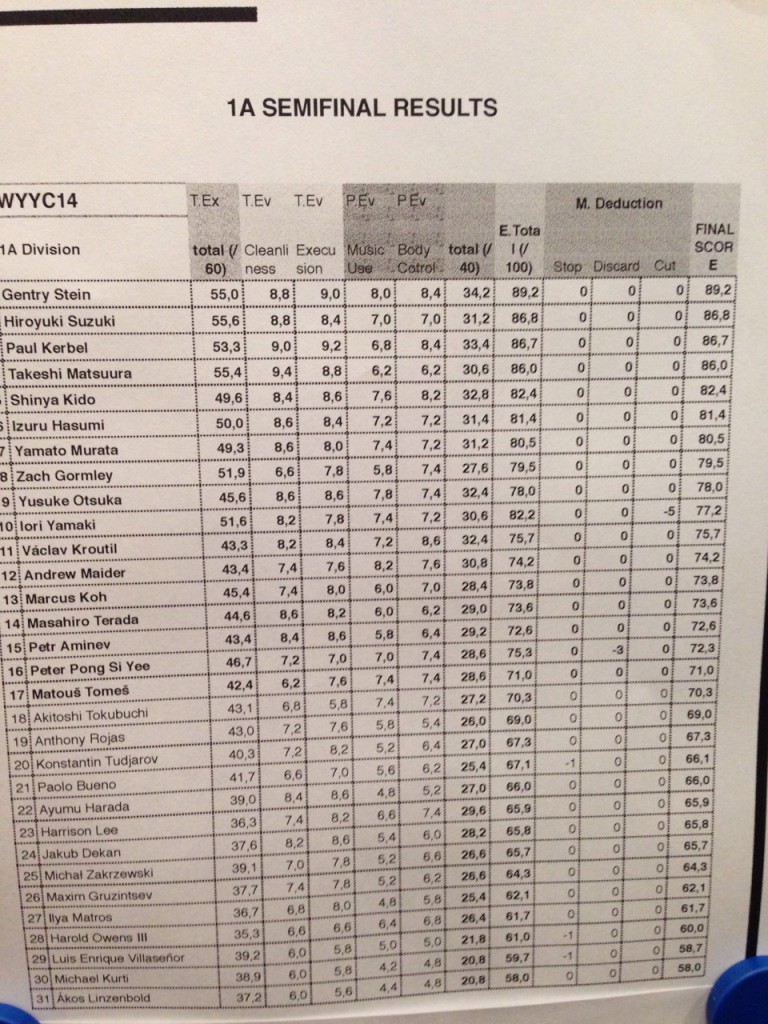 1st Gentry Stein
2nd Hiroyuki Suzuki
3rd Paul Kerbel
4th Takeshi Matsuura
5th Shinya Kido
6th Izuru Hasumi
7th Yamato Murata
8th Zach Gormley
9th Yusuke Otsuka
10th Iori Yamaki
11th Václav Kroutil
12th Andrew Maider
13th Marcus Koh
14th Masahiro Terada
15th Petr Aminev
16th Peter Pong Si Yee
17th Matouš Tomeš
Top 17 go to the final. Congratulations!
18th Akitoshi Tokubuchi
19th Anthony Rojas
20th Konstantin Tudjarov
21th Paolo Bueno
22th Ayumu Harada
23th Harrison Lee
24th Jakub Dekan
25th Michal Zakrzewski
26th Maxim Gruzintsev
27th Ilya Matros
28th Harold Owens III
29th Luis Enrique Villaseñor
30th Michael Kurti
31th Ákos Linzenbold
32th Aristidis Voultsios
33th Victor Sacchelli
34th Jan Hlinka
35th Grzegorz Wójcik
36th Petr Kavka
37th Tal Mordoch
38th Daniel Tamariz
39th Clément Bertaux
40th Zafran Za'ba
41th Andrew Bergen
42th Mizuki Takimoto
43th Attila Botlik
44th Phillip Szkokan
45th Igor Galiev
2A Prelim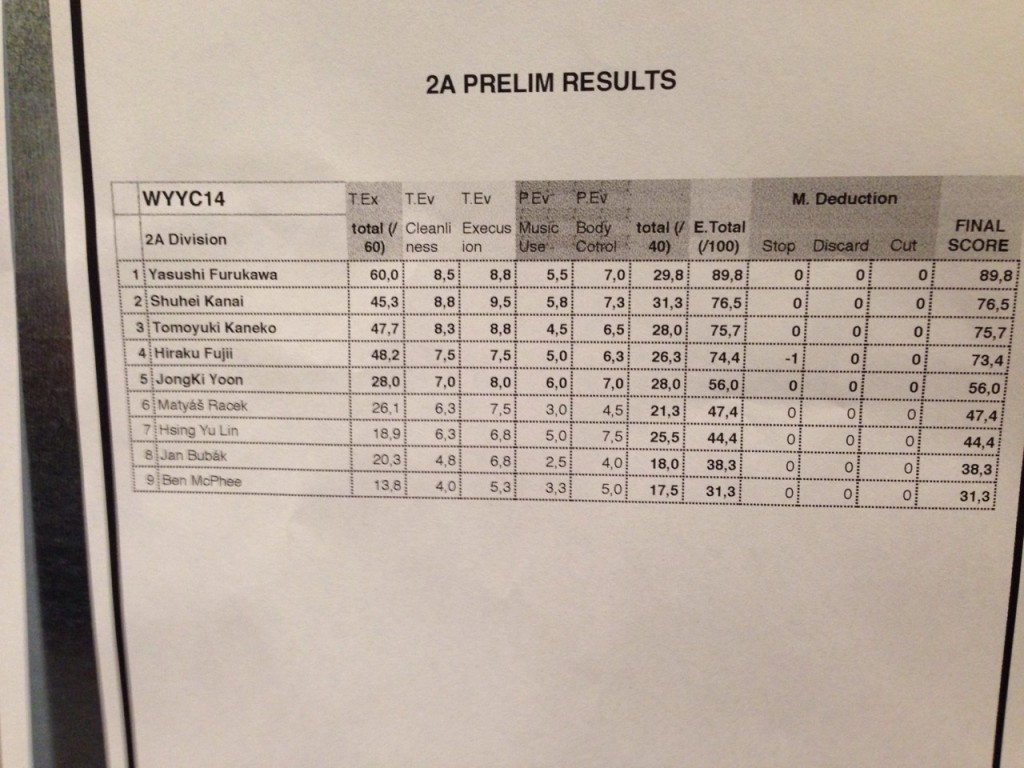 1st Yasushi Frukawa
2nd Shuhei Kanai
3rd Tomoyuki Kaneko
4th Hiraku Fujii
5th JongKi Yoon
Top 5 go to the final. Congratulations!
6th Matyáš Racek
7th Hsing Yu Lin
8th Jan Bubák
9th Ben McPhee