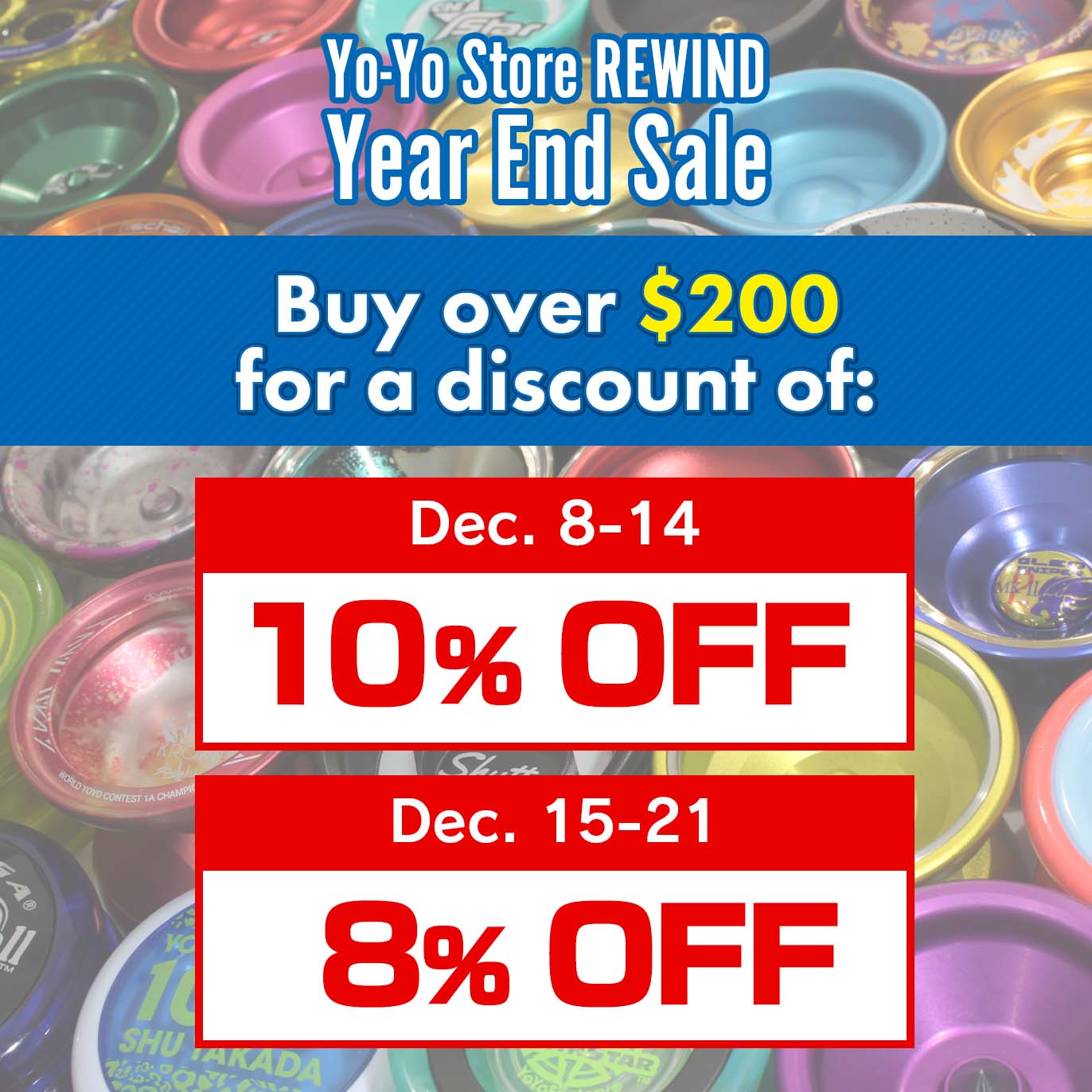 There are so many ways to enjoy yo-yoing. Play with friends, family, try a new play style, play with your favorite model, or try something completely new!
Get that one model you've been dreaming of, try out some new parts you've been eyeing, or pick up yo-yos for the whole family. No matter your current joy or goal in yo-yoing, our next holiday season campaign will help get you there.
This time, if you buy in bulk you can get a big discount!
This campaign is in two stages:
December 8th – December 14th JST (Japan Time),
If your total purchase is:
$200 or more = 10% off!
December 15th – December 21th JST,
If your total purchase is:
$200 or more = 8% off!
*The discounted price will not show in the store listing, but will show in your shopping cart.
*Some New/Limited/Sale Items cannot be discounted by this campaign, but they will still count toward your purchase total to help you get the discount for other items in your cart.
*Your discount will be applied before shipping costs.
*Cannot be combined with other discount coupons.
Use this chance to finish up holiday shopping and pick up something for friends, family, and maybe even treat 'yo' self! Don't miss it!