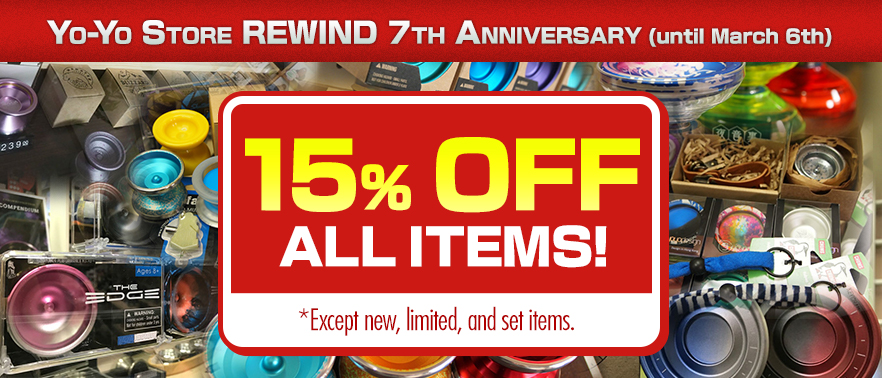 On March 3, 2017, Yo-Yo Store REWIND is turning 7 years old!
Another year has gone by, and it is all due to the support of our wonderful customers that we have come this far. Thank you!
For our 7th Anniversary Event, all items in store are discounted by 15% (except new, limited and set items) as a small token of thanks for your support.
Sale Ends:
Monday, March 6th at 1 pm (Japan Time)
Sunday, March 5th at 8 pm (PST)
Sunday, March 5th at 11 pm (EST)
Monday, March 6th at 4am (GMT)
For our 8th year REWIND has all kinds of excitement planned to bring you a wonderful life with yo-yo. There's lots to look forward to so we hope you'll stick around. Thanks again!