CLYW Borealis and Orca available today!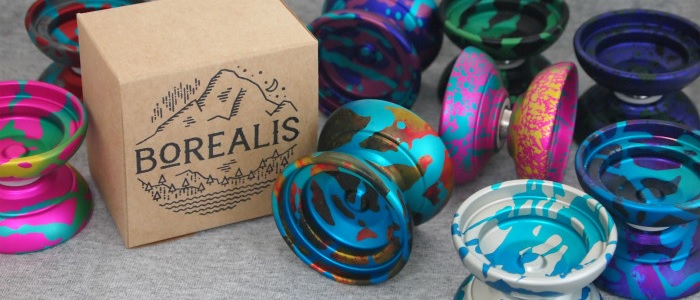 CLYW – Borealis
Borealis is the 2015 1A World Yo-Yo Champion, Zach Gormley's new signature model.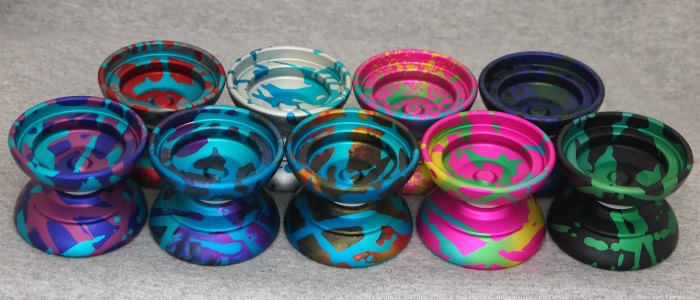 9 colorways available.
From Left to Right (Top): Horseshoe Bay, Harrison Hurricane Fade, Zip Zap Rap Speckle, Nightfall
From Left to Right (Bottom): Every Berry, Lost In Space, Lake Trout, Zip Zap Rap, Miles Canyon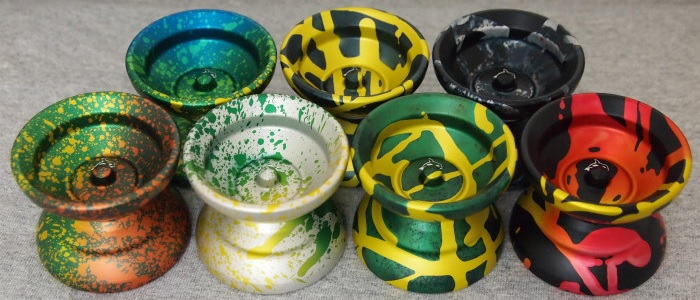 CLYW – Orca
7 New colorways available.
From Left to Right (Top): Aquatic Life, Union Bay, Death Star
From Left to Right (Bottom): Algae Bloom, Uncola, Summer Squash, Joe vs Return Top Splash