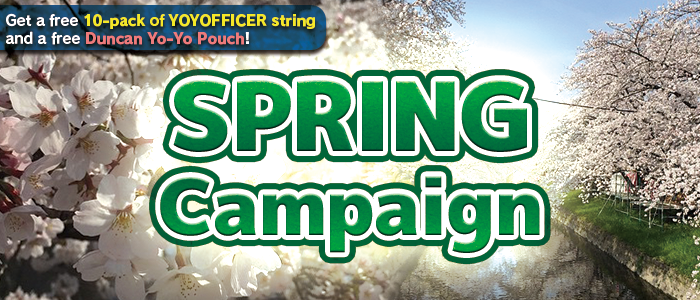 1.Spring String Campaign! Every Order of $30 USD or more (before shipping) will get a free 10-pack of yoyofficer string!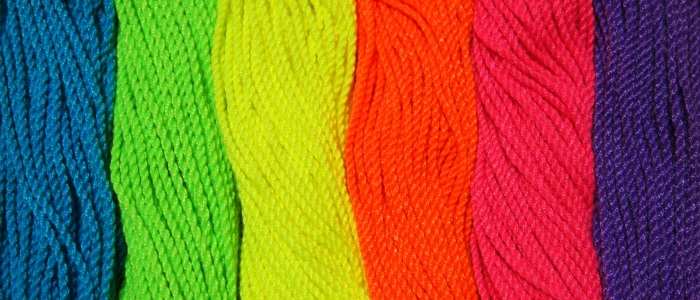 This string is hard and thick. Now is a good chance to try something new!
In addition to that campaign, regular YOYOFFICER 100 bundle strings are 20%OFF for the duration of Rewind Spring Campaign.
>> YOYOFFICER String (poly100%) x100 [Until April 13 at 1:00 pm (Japan Time)]
2.With support from Duncan! Every Order of $100 USD or more (before shipping) will get a free Duncan Yo-Yo Pouch!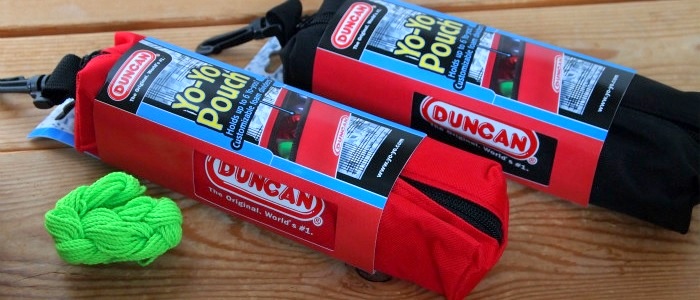 That means if you order $100 USD or more you'll get both the strings and the pouch.
Not only is it perfect for holding yoyos, but the Duncan pouch is also great as a pencil case or makeup bag, etc.
It is a great size to keep your smaller accessories safe inside a lager bag.
With two, you could have your yoyos in one and your strings, parts, tools, and other accessories in the other.
Note
* Limit 1 Pouch and 1 String Pack per shipment.
* String and Pouch colors are random
* Qualifying order price will be calculated after any coupon code and before shipping.
* Exclude 2015 Japan National Visitor Ticket.
Full Event Period: From April 1st (Wednesday) until April 13th (Monday) at 1:00 pm (Japan Time)
* There is a limited number of strings and pouches so once they're gone this campaign will end.
Don't miss this chance for some great free presents.
They'll be sure to put a spring in your step!