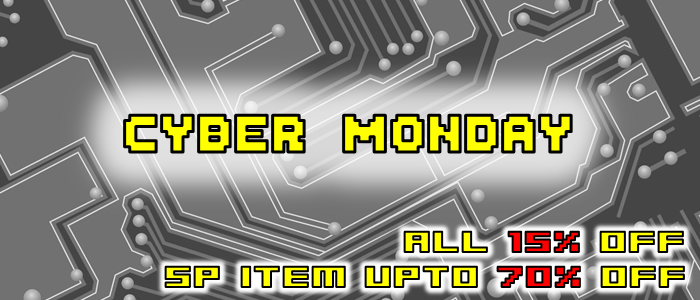 REWIND Cyber Monday Event
You didn't think we'd leave you out in the cold on Cyber Monday, did you?
We're here to bring you the best deal on yo-yos that's sure to fill you with warmth and joy!
Most items sitewide are still 15% off, but only for this very short time!
*Does not include new releases, special sets/items
This is a great chance to stock up on holiday cheer, whether that means new yo-yos, parts, accessories, or your favorite yo-yo brand apparel (don't forget hats and sweatshirts; it's chilly out there!).
Hint: Check the SALE section for even deeper discounts up to 70% off!
Hurry before the best stuff is gone!


We also have a super limited deal on C3yoyodesign's Krown!
For the discount price of $99.99 (usually $159.99) Shinya Kido will personally choose a random color of his signature yo-yo Krown just for you. It comes as always with an autographed sign board, and who knows, maybe some of Shinya's signature skill will rub off on it too.
This is a special limited deal and only a few are available. Get your Krown at its best price ever!
What are you waiting for?! Our Cyber Monday deals end at midnight, Monday night (24:00, Hawaii Time). Have fun shopping and stay warm!