The World Yo-Yo Contest is over and summer vacation is coming to a close. Starting today we're doing some new campaigns!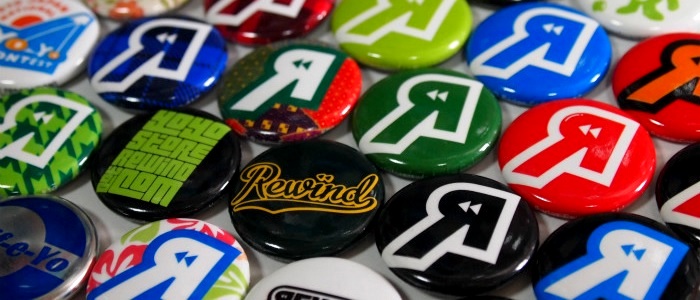 REWIND Pin Badge Campaign
In the past we've made special pin badges to distribute with orders during campaigns, contests, etc. There have been so many different designs that by now when you think of pin badges, you think of REWIND right? After each campaign we naturally have some of each design left, but what to do with them? After hearing many requests from our customers to bring them back, we decided to do another event to give you one more chance to catch 'em all.
During the campaign period, no matter how much you spend, we will include one random REWIND pin badge with every shipment!
Campaign Period: Starting Tuesday, August 21th until they're gone (We expect they'll be gone before the end of August though, so get 'em while they're hot!)
There are also several designs that are not in the picture above. We hope you'll be looking forward to the surprise!

Already ended.

In addition to the Pin Badge Campaign, we've got a special campaign from one of our favorite Japanese brands, YoYoJoker!!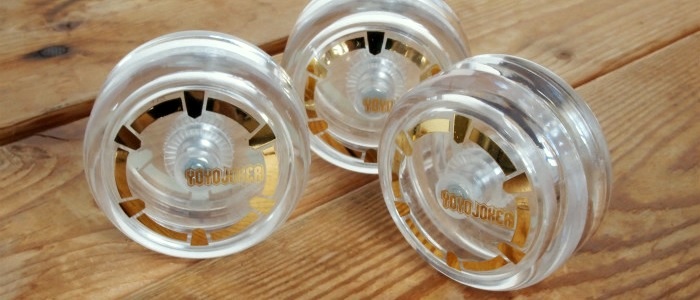 Not-For-Sale Vortex Present Campaign
If you purchase a YoYoJoker yo-yo and/or Exceed System Series parts during the campaign period, you'll be entered into a drawing to win one of three Not-For-Sale Vortex yo-yos!
This very special edition Vortex has a clear body and clear caps with a new YoYoJoker design in gold print. It's beautiful!
(Thank you, YoYoJoker!)
It's easy to participate. If you buy one of the targeted items during the campaign period, you're automatically entered to win!
The drawing will take place on Japanese REWIND TV sometime during the month of September, and the results will be announced later on our store blog and Facebook page.
Campaign Period:
From Monday, August 21th at 13:00 (Japan Time) until Friday, September 5th at 13:00 (Japan Time)
Target Items:
YoYoJoker Yo-Yos, Exceed System Series Parts (Lock Crest, Response Unit, EX Body)