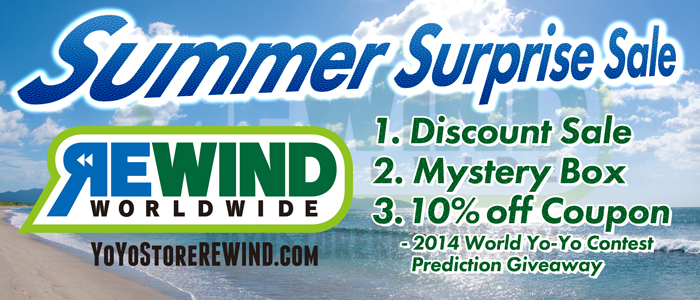 [REWIND Summer Surprise Sale]
Summer is here and in Japan it's almost like a sauna outside. It's just too hot! We can't imagine a better way to spend your day than in a nice, cool room trading yo-yo tricks with your friends. REWIND is here with a surprise campaign to help you fulfill all your summer yo-yo daydreams.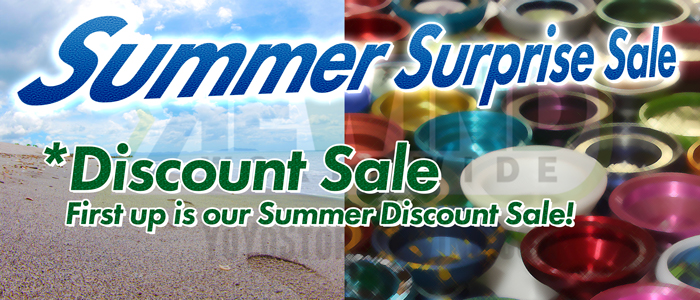 – Discount Sale
First up is our Summer Discount Sale!
Plain and simple, the object of this sale is to help you get your hands on that special yo-yo you've been dreaming of. The sale covers a wide selection of models that are also sure to satiate your appetite for a good bargain.
Sale Period:
From August 1st until August ?, 2014
This sale won't last forever. Get the best deals before they're gone!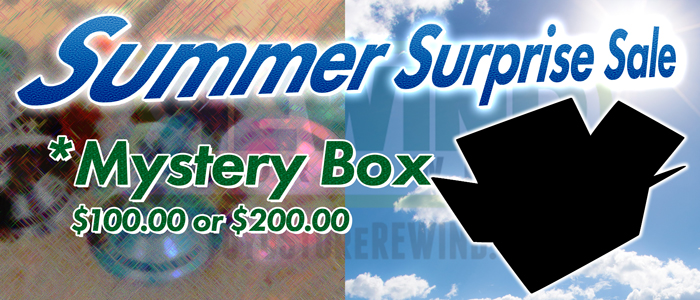 – Mystery Box
It's not a dream. Just what you were waiting for, the Summer Mystery Box is finally here!
We have two options this time.
Contents of the $100 Box:
3 yo-yos
(1 of them is a metal yo-yo)
Contents of the $200 Box:
4-5 yo-yos
(2-3 of them are a metal yo-yo)
Other than that, the contents of the boxes are a complete mystery!
So you've been through the sale section, seen all our newest models, and still can't decide which new throw to pick up? Why not shake it up a little and try your luck with the Summer Mystery Box? Our staff of pro players put these special boxes together to surprise you with some remarkable yo-yos sure to satisfy your thirst for random greatness.
You may just discover a new favorite model or two, and at a pretty great value!
This time we have a very limited number of Mystery Boxes available, so be sure to pick one up before they disappear into the summer heat!
– 2014 World Yo-Yo Contest Prediction Giveaway
And, we've already started our "2014 World Yo-Yo Contest Prediction Giveaway."
All Predictors can get a 10% off Coupon! The Winner gets a $100 Gift Certificate to REWIND!! Don't miss this chance!
https://yoyorewind.com/en/news/2014/07/30/2394/