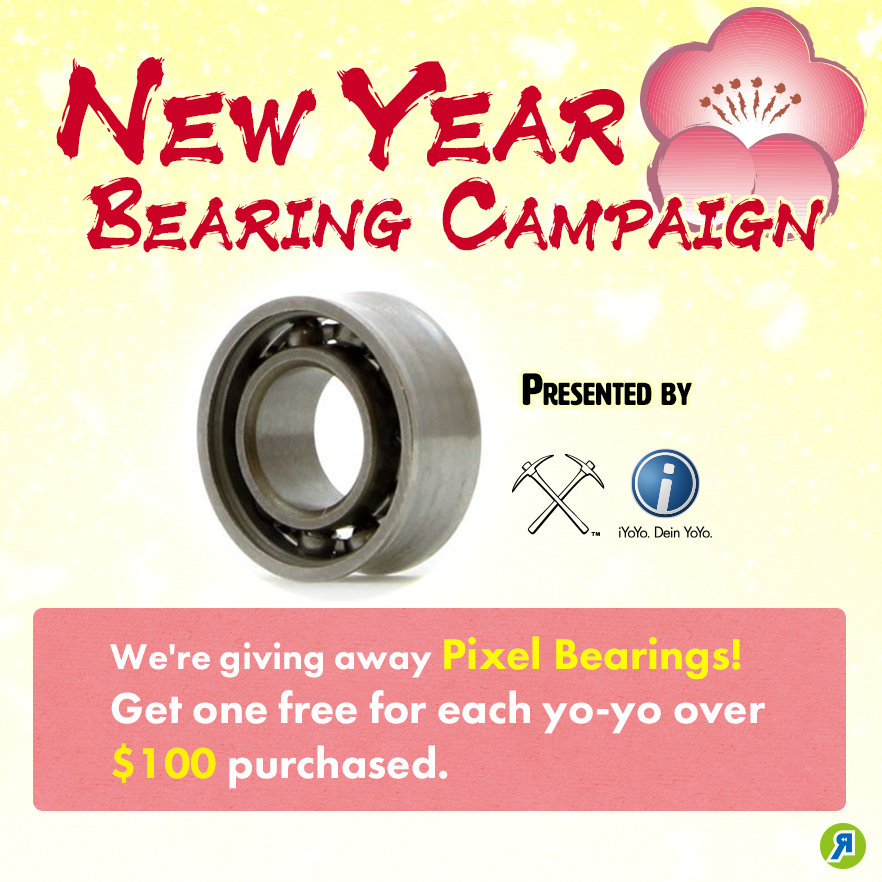 Celebrate the New Year with a fresh bearing for your yo-yo! We are giving away Pixel Bearings for free! You can get one for each yo-yo over $100 purchased.
For every $100 you spend on you order, we will give you 1 free high spec bearing! *(maximum 3 pieces per order)
Bearings subject to the campaign:
Pixel Bearing
How to apply:
Please add an above bearing of choice to your cart. If the order total (minus the price of the campaign bearing(s)) is above $100, the cart will apply an automatic $11.99 discount to your cart for every $100 you spend. If you have an order totaling $300, your maximum discount will be $35.97.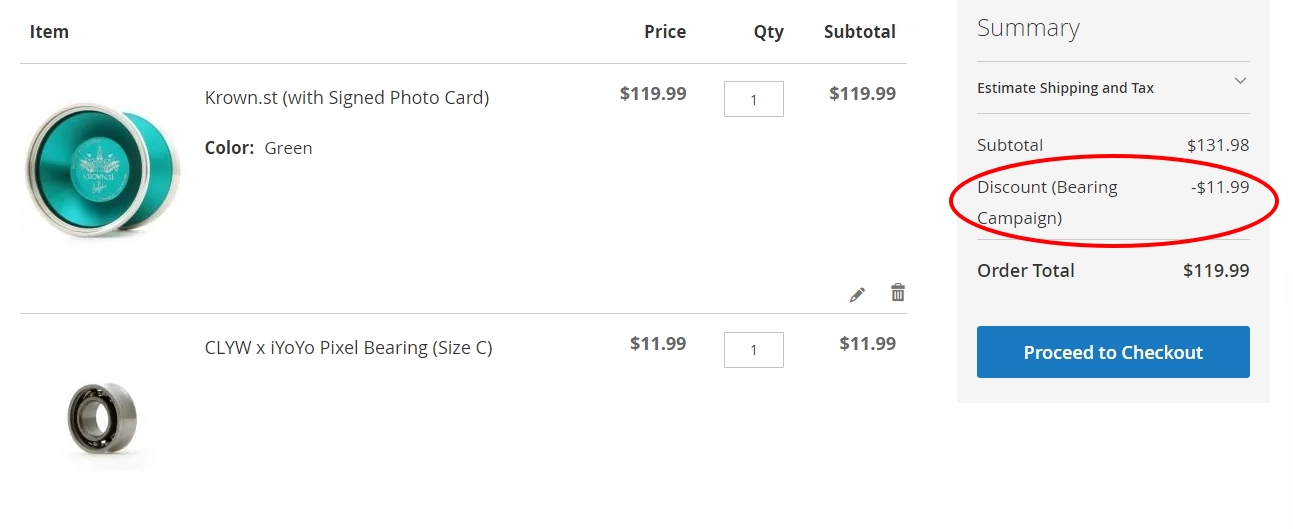 Notice:
Please make sure you add the bearing to the cart for the discount to be applied to the total. If the order is split into two orders we cannot apply the campaign. Limit 3 free bearings for one order. Even if you order more than $400, you can still only receive 3 free bearings. If you failed to add the bearing to the cart and already used the check out, please message us immediately before we ship (1pm Japan Time is the deadline for any changes or additions to orders) so we can fix your order.
This is a perfect chance for you to stock up on high spec bearings! Better yet, get a free bearing for an easy upgrade to that model you've had your eye on. Don't miss it!
Campaign Period:
Until January 10th (Japan Time)!