[Beginner Set] Onestar Starter Set
$24.99
Perfect for curious beginners!If you're unsure of which yo-yo to get, aren't sure what you need other than the yo-yo itself, or just want the best starting point, this is the set to buy.
Recommend Yo-Yo: Krown Metal Yo-Yo Set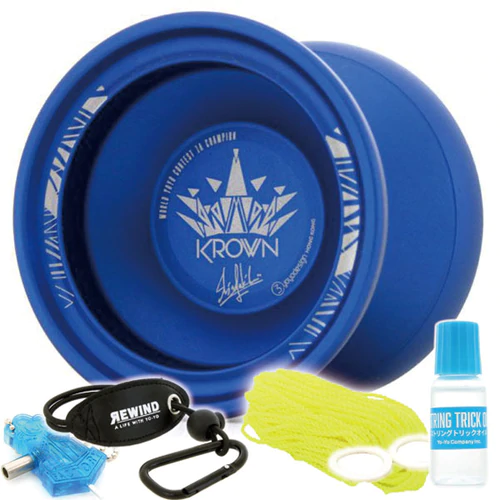 $59.99
Recommended for players that have mastered the basics and are looking for something with more spin and sleep time. Also great if you've got some yo-yo experience and are coming back to it. The wide bearing and zero response means you can challenge yourself to different binds to return it. This is the yo-yo built for world champions.
Holding the yo-yo
You always want the yo-yo spinning away from your hand when you throw it, so you want the string coming out on the top (refer to the diagram on the right). To make things easier, you should always try to catch the yo-yo in this position.