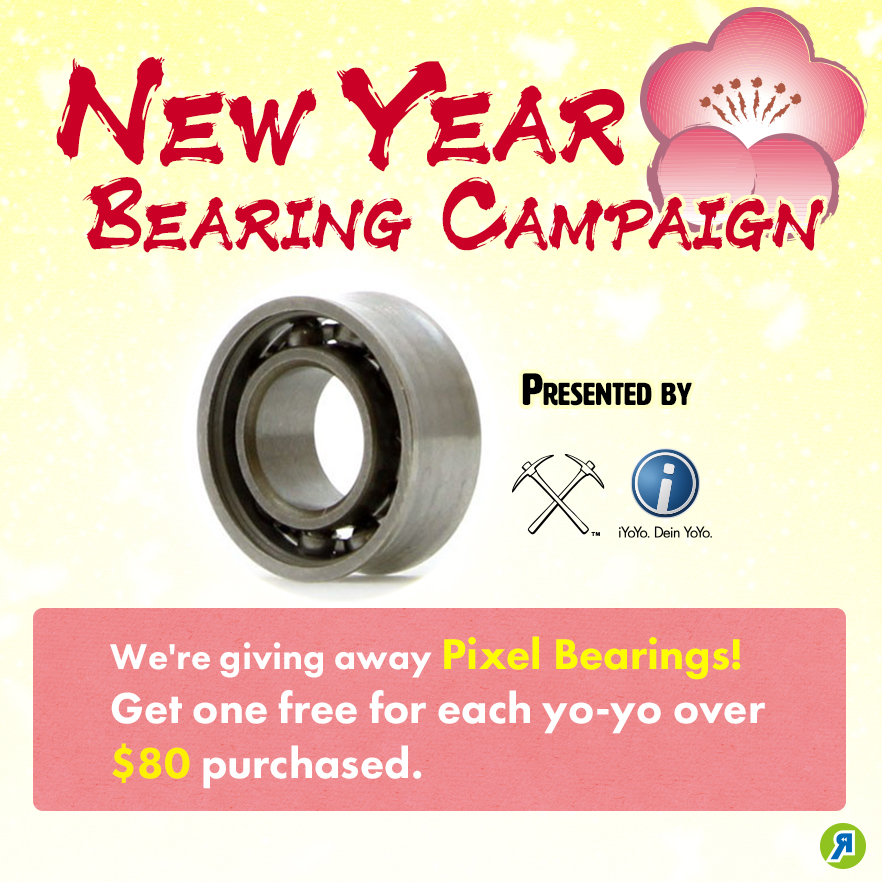 Celebrate the New Year with a fresh bearing for your yo-yo! We are giving away Pixel Bearings for free! You can get one for each yo-yo over $80 purchased.
For example, if you buy two yo-yos priced over $80 USD you will receive TWO free Bearings.
*First come first served basis. Do not wait to place an order!
*Excludes Sale/Set/Special Items.
**Not the order total. To get a free bearing, a yo-yo must be over $80 (buying a $50 yo-yo and a $30 yo-yo does not qualify). If you buy two $80+ yo-yos, you can get two free bearings, and so on.
Event Period
Until 2021 Jan 13th 10:00am (Japan Time)
-or- Until all the campaign bearings have been given away.
Get 'em while they're hot!