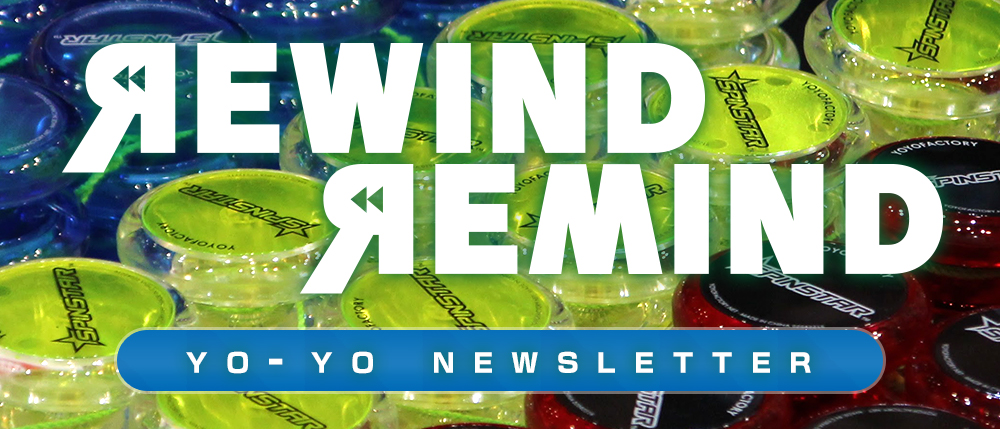 Yo-Yo Store REWIND sends out a regular (a few times a month) subscription newsletter called REWIND REMIND.
It's here to keep you up to date with everything going on here at REWIND. In-stock and re-stock announcements are our bread and butter, but we'll also hook you up with information on our sales and limited campaigns. Even better, it often contains special subscriber-only info, the kind of stuff you won't want to miss!
To celebrate the renewal of our newsletter the very first issue of 2018 will contain a special discount coupon, so be sure to subscribe now!
Once you complete your registration, you will receive an auto-reply e-mail from the system. If you do not receive one, please check your spam folder, and then contact us.
Register here: