We include two stickers from the REWIND Sticker Series with every order.
For October and November, we chose 2 stickers randomly from those available in the previous months.
In December, we have 4 new stickers entering the lineup!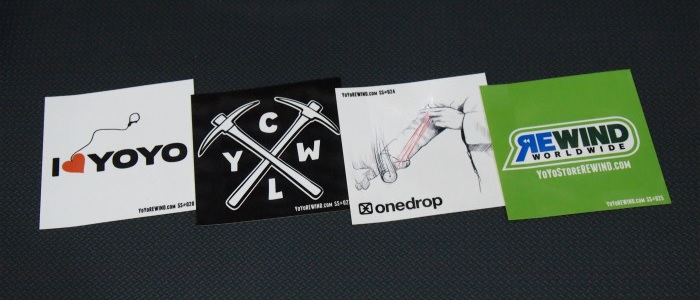 I LOVE YOYO Logo (SS#020), CLYW Logo (SS#023), onedrop (MarkMont Classic illustration) (SS#024), & REWIND WORLDWIDE Logo (SS#025)

For the month of December, we will choose 2 random stickers (including the 4 new additions to the series) to include with your order. See if you can collect them all!
*all stickers are 61mm x 61mm.