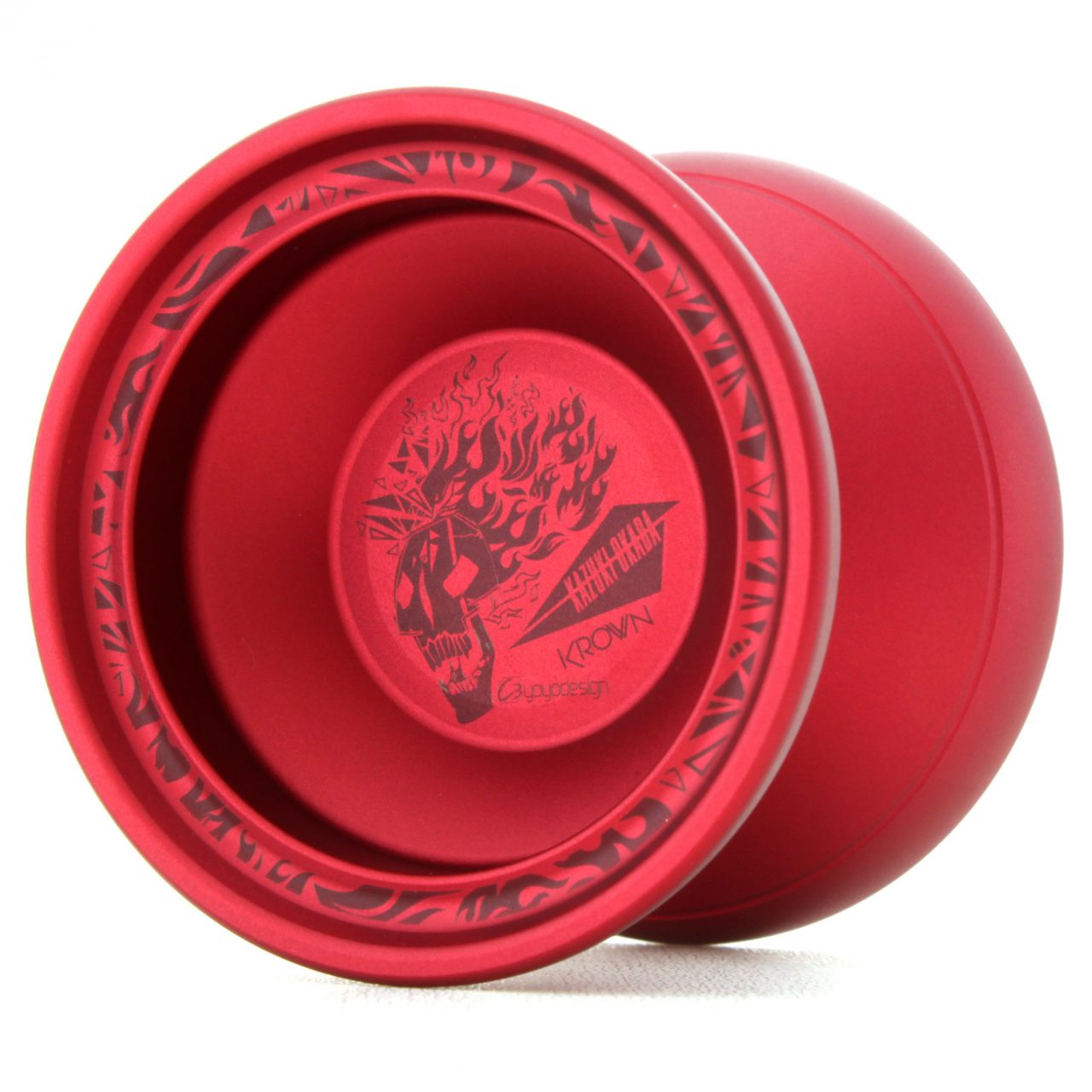 The first model for the Skull Fire Series we just announced yesterday will be C3yoyodesign's KROWN!
Originally, Hong Kong 3A Champion, Ng Wang Kit from Team C3yoyodesign gave us the idea for this Skull Fire series. He often tells us that he is a fan of Kazuki and wanted to get Kazuki's signature yo-yo! (Thank you, Ng Wang Kit!)
Right now at REWIND, we recommend KROWN as a player's first full metal yo-yo. It's well-balanced, and especially the new version is very high performance, yet also very affordable and good for 3A and 5A.
I use KROWN daily, especially when I'm at home. It's very comfortable to play with.
It has a very light feeling despite its weight, and a soft feeling due to its finely blasted surface which Shinya also loves. I can enjoy playing with this yo-yo without any feeling of stress.
I used to compete with the very first version of KROWN, and when I tried the latest version, it reminded me of that great feeling I had with the first one.
This new KROWN carries the legacy of the KROWN series as well as all of the knowhow C3yoyodesign has gained throughout their amazing 10 years of operation.
I felt that "I want everyone to use!" so we asked C3yoyodesign and they accepted our offer very kindly.
We explained the motif and logo image and Doro from C3yoyodesign made this amazing logo design! Thank you!!!
If you don't have any of the newest KROWN, please grab one, and if you already have one, consider adding this special limited design to your collection!