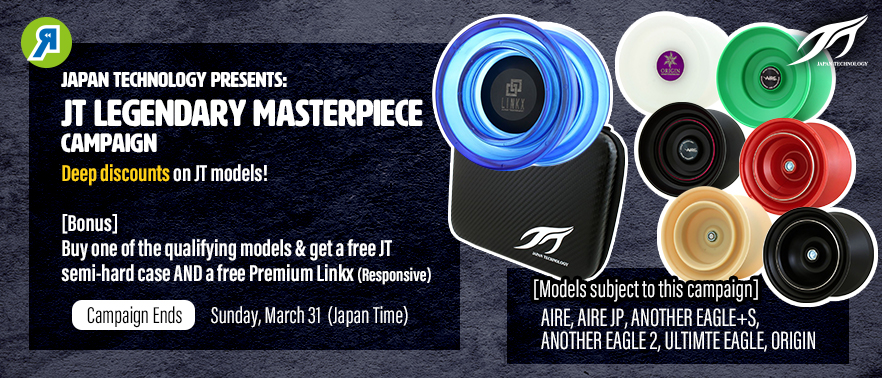 This campaign is supported by JAPAN TECHNOLOGY (JT). JT has continuously released many great yo-yos over time. However, once a shiny new model is released, previous models tend to be forgotten or buried in the minds of players. All yo-yos are great; they each just have a different design for a different purpose. We feel that seeing so many great yo-yos go unused and unexplored is such a waste, so we came up with a campaign to give everyone a chance to revisit past models!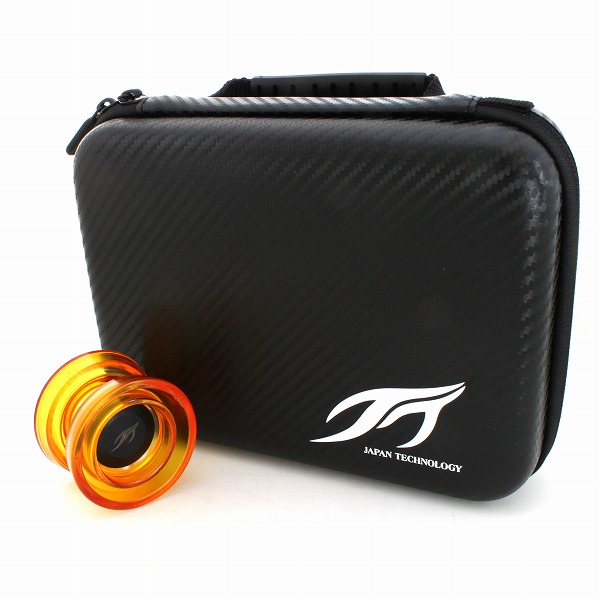 Many previous JT models will be deeply discounted! On top of that, they come with a JT semi-hard case for you to organize your collection, and also a Responsive Premium Linkx. The Linkx would be perfect as a gift for one of your non yo-yo friends to get them in on the fun, or you can even use it on your own to enjoy throwing some responsive play!
Don't miss this lucky chance to feel the amazing quality and design of JAPAN TECHNOLOGY!
[Models subject to this campaign]
AIRE, AIRE JP, ANOTHER EAGLE+S, ANOTHER EAGLE 2, ULTIMTE EAGLE, ORIGIN
[Purchase Bonus]
Buy one of the above models and you'll get a free JT semi-hard case AND a free Premium Linkx (Responsive).
This campaign ends on March 31st, or once the prepared quantity is gone, whichever happens first. Don't wait!