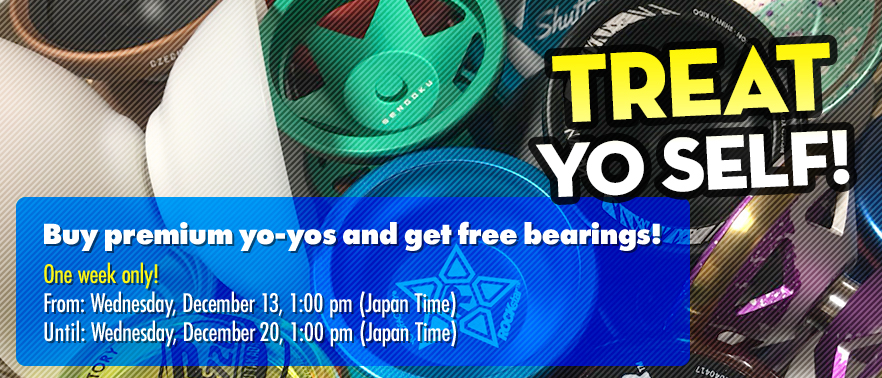 There are only a few days left in 2017! We know it's been a long year and you've been working hard. Why not take this chance to reward yourself with that special premium yo-yo or two you've had your eye on all year? At the same time, you'll want to keep your favorite throws in their best condition. This is a great chance to try out some good high-spec bearings.
Right now as a special present to you, if you make a purchase over $200, we will subtract up to $35 from bearings you add to your shopping cart.
Campaign details:
If you have more than $200 worth of products in your cart (after any coupons or other discounts), the bearings in your cart will be discounted up to the amount of $30. The discount will be automatically applied if the conditions are met in the cart.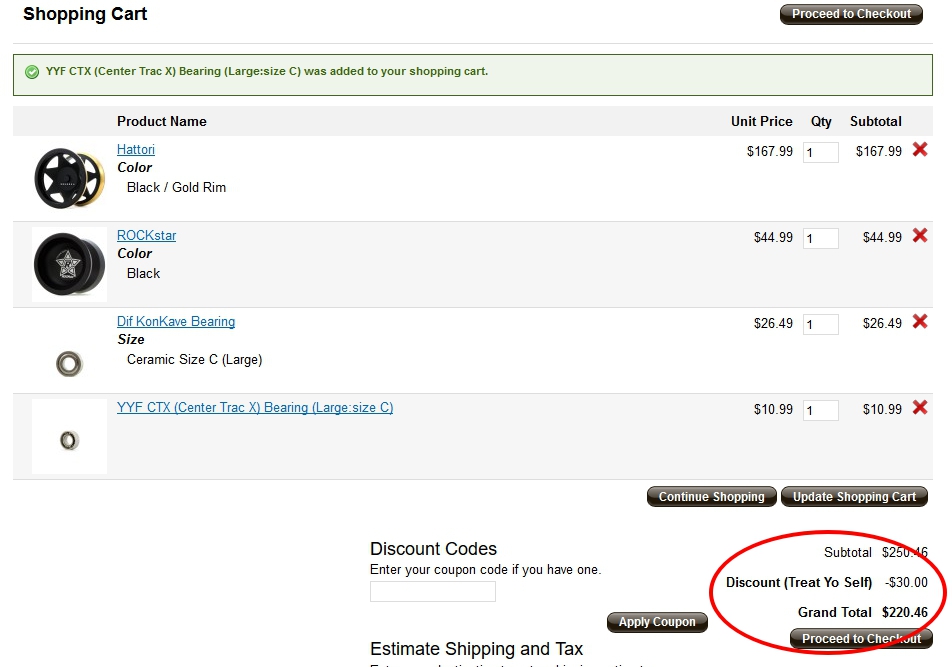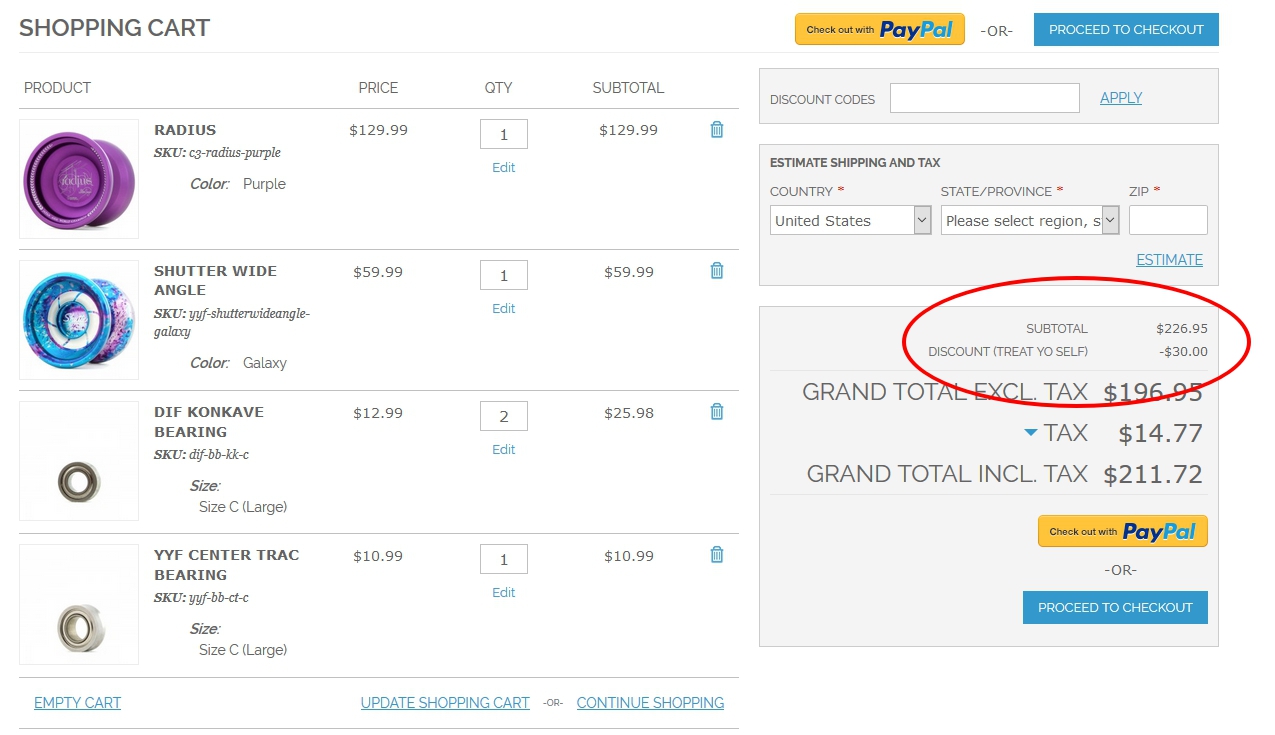 *Note:
The discount will be applied automatically to the shopping cart.
The discount will be applied on the bearing(s). It will not be above the price of bearing(s).
Even if you purchase over $400 worth, the discount will still be ONLY up to $30. Please separate into two orders if you want it to apply twice.
For example, you can get one of the most premium Dif Ceramic Bearings for free, or grab three Pixel bearings. You could even get a bunch of non-brand bearings for your looping yo-yos! Utilize the campaign however you like!
Whether it's for yourself, friends, or family, find a yo-yo that will make your special person so jolly this holiday season!
Campaign Period:
From:13 December 1:00pm(Japan Time)
Until: 20 December 1:00pm(Japan Time)