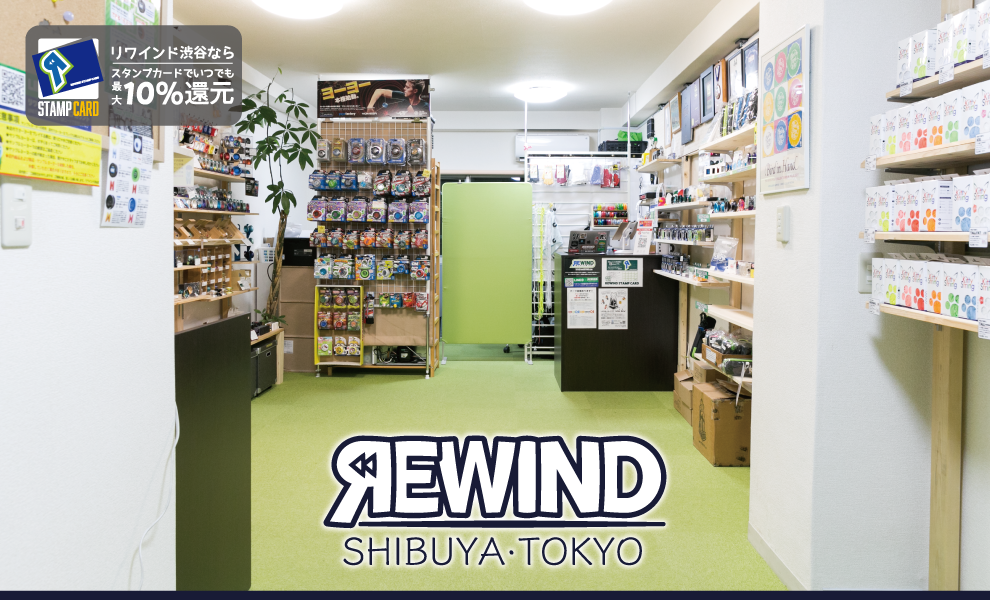 Yo-Yo Store REWIND main office is located in Iwakura Aichi. Now, we have a store front in Tokyo Shibuya to serve all Tokyo area people and Tokyo visitors from outside of Japan.
It is a small space, yet we have a great line-ups and many parts and accessaries. We also have many samples for the latest and popular models!
We have ENGLISH SPEAKING STAFF on duty most of the time. You can enjoy shopping and asking for tips and tricks from yo-yo experts in English. =)
Monthly Business Days & Hours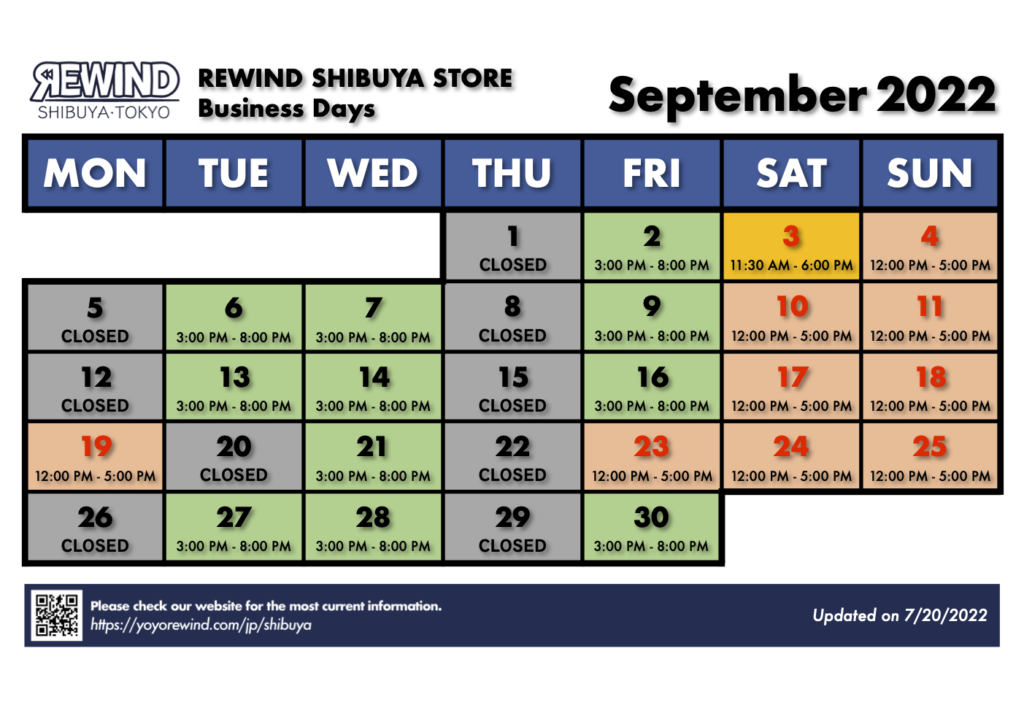 MON: CLOSED
TUE-WED: 3:00 pm – 8:00 pm
THU: CLOSED
FRI: 3:00 pm – 8:00 pm
SAT/SUN/HOLIDAY: Noon – 5:00 pm
We may have an irregular day off due to visiting a contest or event.
STORE ADDRESS

Kitaya Mansion #503
1-7-9 Jinnan Shibuya Tokyo
150-0041
<IN JAPANESE>
〒150-0041
東京都渋谷区神南1-7-9 北谷マンション503号
(とうきょうと しぶやく じんなん 1-7-9 きたやマンション 503)
There is no phone number for Shibuya Store. Please call to main office in Aichi. We can help you, too.
TEL:0587-81-3924 or +81-587-81-3924
---
Store and Building pictures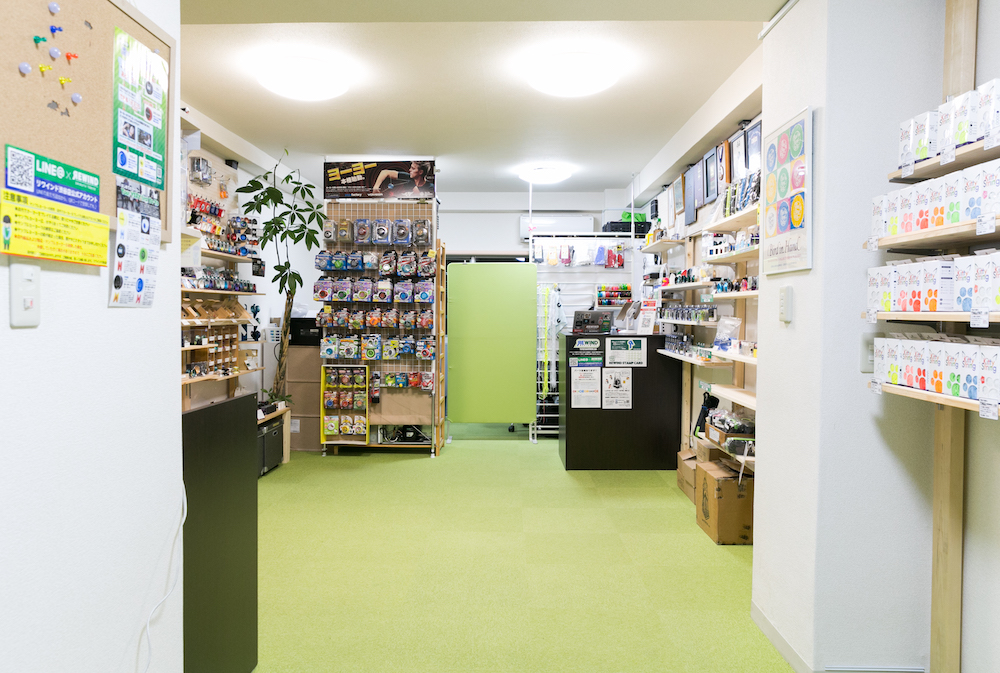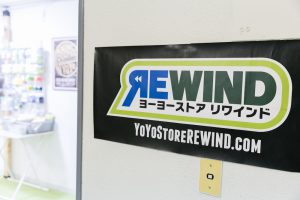 Photo by Marie Yokokura
COVID-19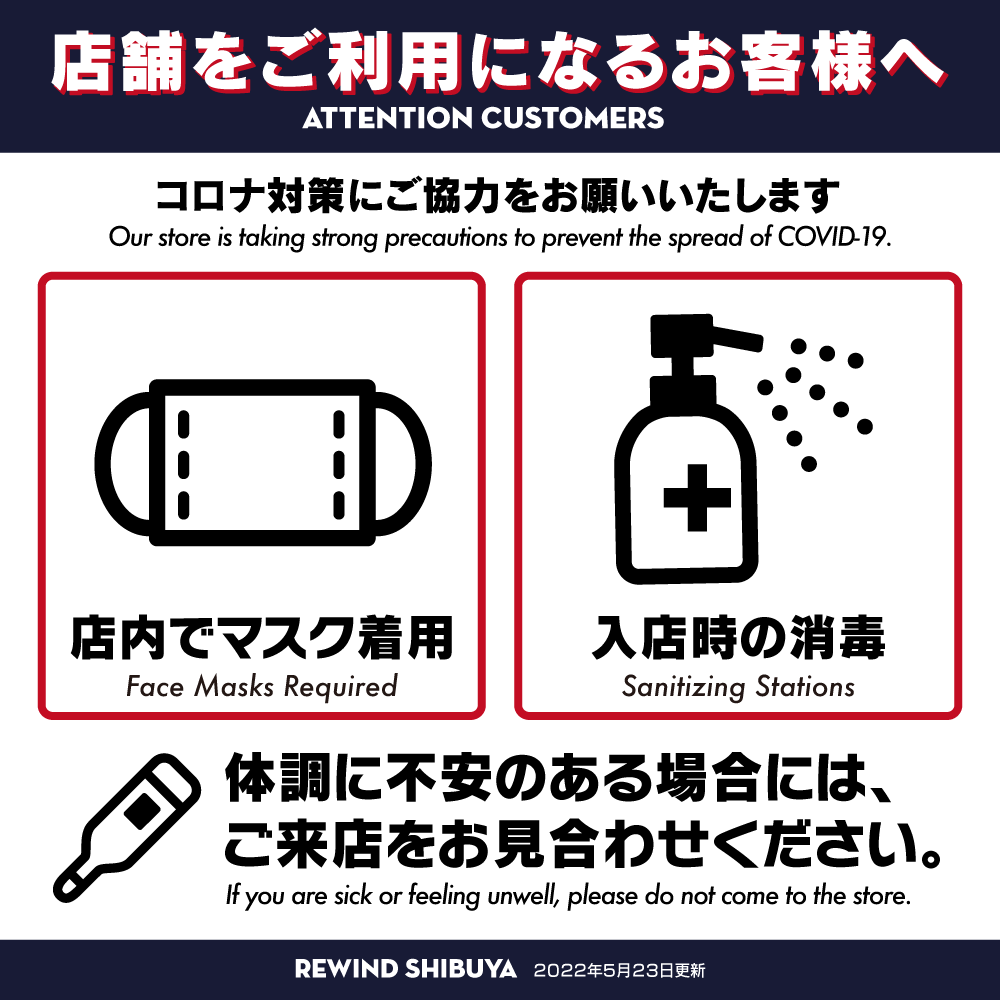 Payment Information

Shibuya Yo-Yo Club (Yo-Yo Meeting)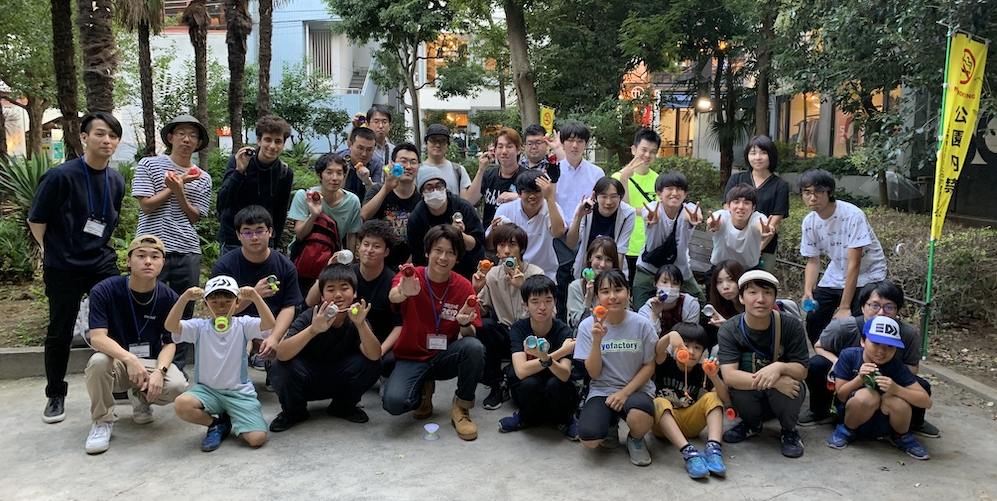 We are holding "Shibuya Yo-Yo Club" almost twice a month. Check the detail below.
http://yoyorewind.com/jp/news/shibuyayoyoclub/
Shibuya Store SNS