On April 4th, also known as Yo-Yo Day in Japan, we performed at our town, Iwakura's, Sakura Matsuri (Cherry Blossom Festival).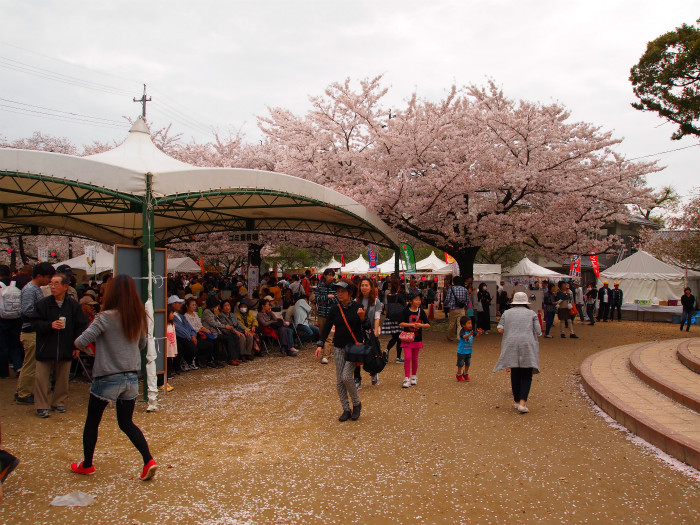 The main stage area on the festival grounds.
We have performed at other past events in Iwakura City but this Sakura Matsuri is the largest event and biggest audience we have demonstrated for yet.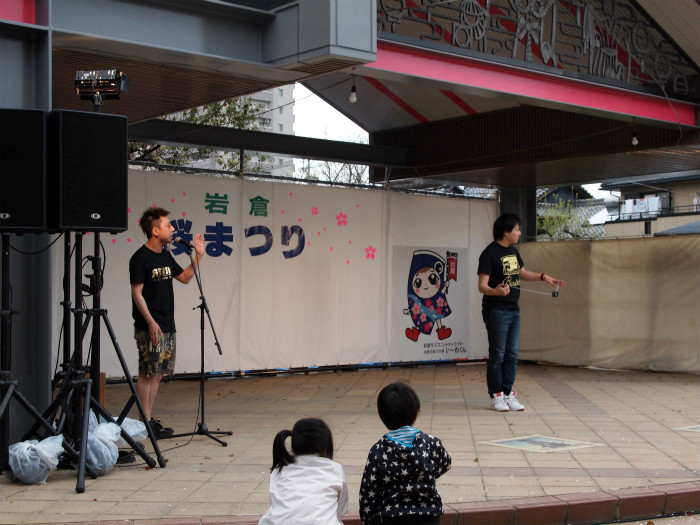 MC Kazuki explains while Shinya demonstrates basic yo-yo tricks.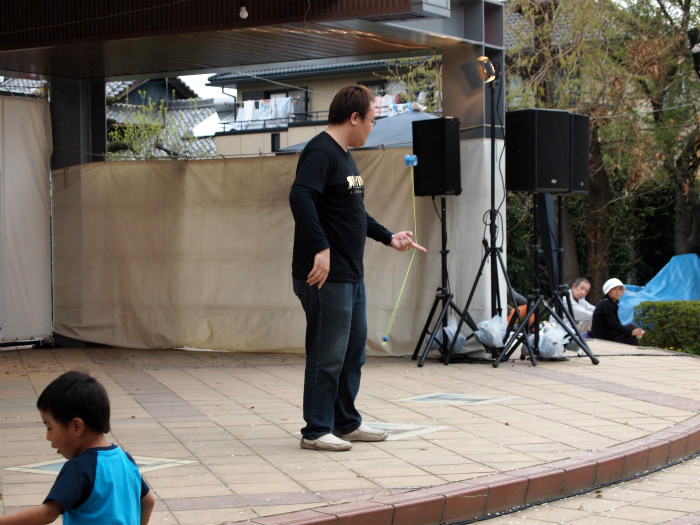 Hiro's 5A freestyle. After that he fought against the gusty wind and also did a 4A freestyle.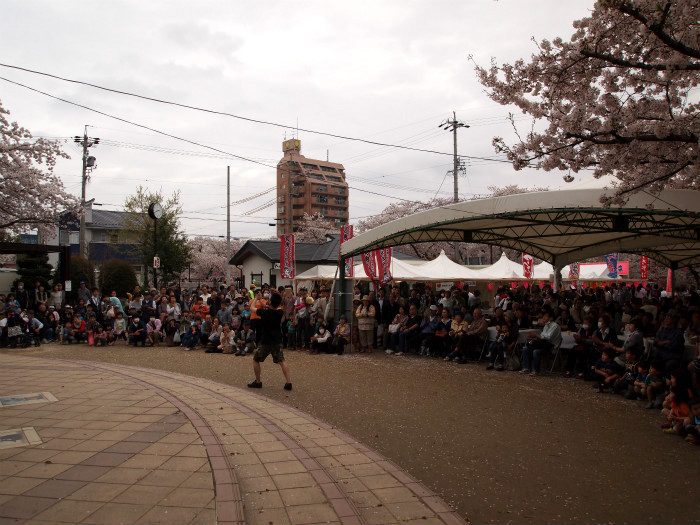 Kazuki's 2A freestyle.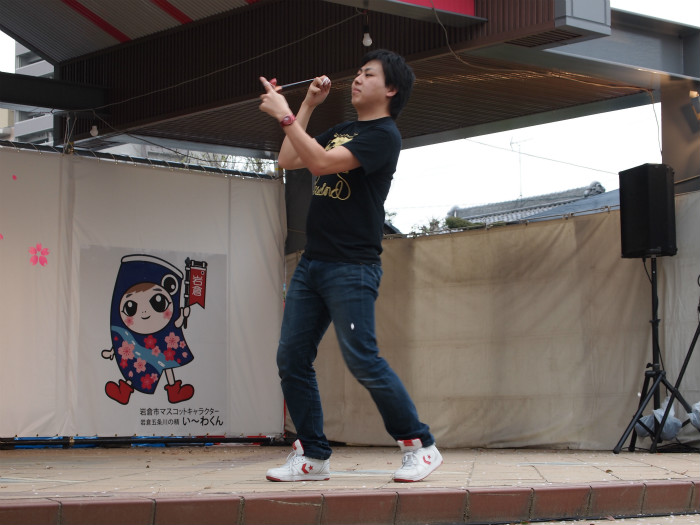 Shinya's 1A freestyle.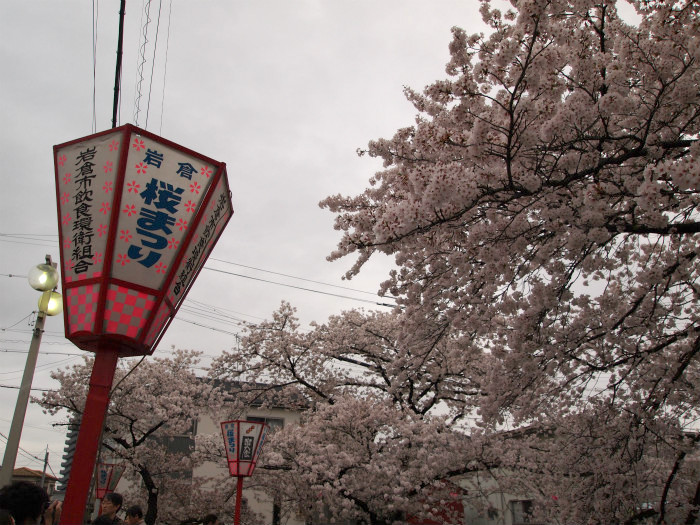 The weather report forecasted rain, so we were worried, but it cleared up in the morning and the nice weather lasted throughout our performance. Thanks to that we could perform in front of a huge audience.
After our demo, IIWAKUN One yo-yos sold out at Iiwakun's booth.
*Iiwakun is Iwakura City's mascot character. Click here for more information.
We would like to thank everyone who came to see our performance and bought our yo-yos!