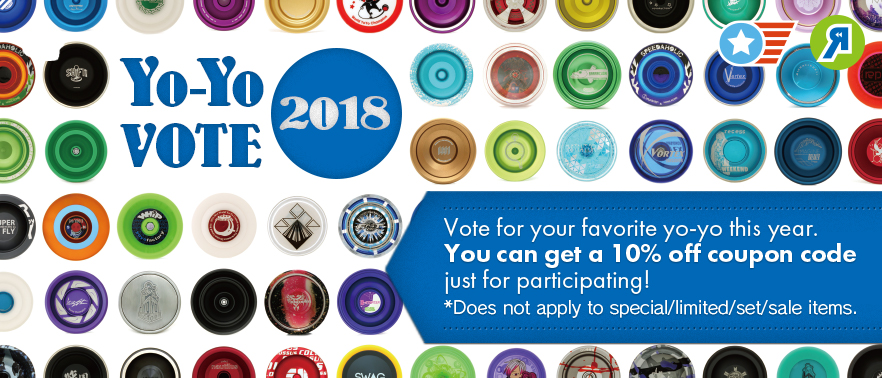 We're nearing the year's end, so that means you've already had almost all of 2018 to enjoy yo-yoing! Wow! Tell us how you feel about your yo-yo year and participate in our fourth annual Yo-Yo Vote 2018!
Please let us know your favorite yo-yo you used this year.
Be sure to give us all the details on why you would recommend that yo-yo to others. We will use your comments to put together an article so anyone can check to see what was great about each model.
This time, just for participating, each person who submits a voting form will receive a 10% off Coupon Code useable on REWIND or YO-YO USA! (The coupon code will be active starting from Nov. 28 until Dec. 4 (Japan Time))
*Does not apply to special/limited/set/sale items
We'll compile all of your votes and make a ranking. After that, depending on the number of votes or quality of your reviews, we may decide to do another campaign based on the results. Keep your eyes peeled, but for now, just vote!
—————————-
Campaign Period: until December 4th, 2018,(Japan Time)
Get a head start on holiday shopping and don't miss out on these great fall deals!