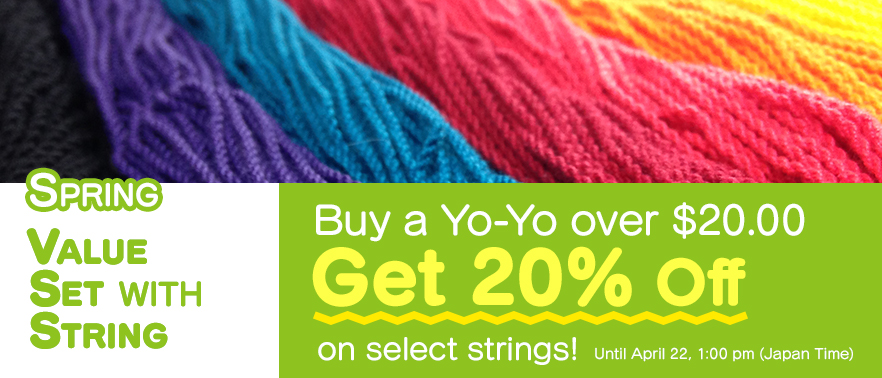 [VALUE SET WITH STRINGS CAMPAIGN]
Our popular string set campaign is back! Buy a yo-yo and get a great deal on string. Pick up a bunch of your favorite or try something new. It's up to you!
Campaign Details:
If you order a yo-yo that is worth $20 or more, you can order string with 20% discount!
For example, if you order a yo-yo (over $20) & Kitty String ×100 (4 qty), you can get a $15.19 discount! The discount is applied automatically by our shopping cart system.
Here are strings subject to the discount.
REWIND: http://www.yoyostorerewind.com/en/hot-items/strings-for-value-set.html
YO-YO USA: http://www.yo-yo-usa.com/hot-items/value-set-strings.html
Campaign Period
Until April. 22, 1:00 pm (Japan Time)
Enjoy shopping and practicing. 🙂