We moved to Room #503 (5th Floor) in the same building!

Yo-Yo Store REWIND main office is located in Iwakura Aichi. Now, we have a store front in Tokyo Shibuya to serve all Tokyo area people and Tokyo visitors from outside of Japan.
It is a small space, yet we have a great line-ups and many parts and accessaries. We also have many samples for the latest and popular models.
Additionally, we can offer you a teaching time, if you are first time beginner. All our staff are yo-yo experts and know a lot about yo-yo and tricks!
STAFF
We have ENGLISH SPEAKING STAFF on duty most time. You can enjoy shopping and asking tips and tricks from expert in English. =)
STORE ADDRESS

Kitaya Mansion #503
1-7-9 Jinnan Shibuya Tokyo
150-0041
We are moving to Room #503 (5th Floor) in the same building. We will be able to carry more items in the new location!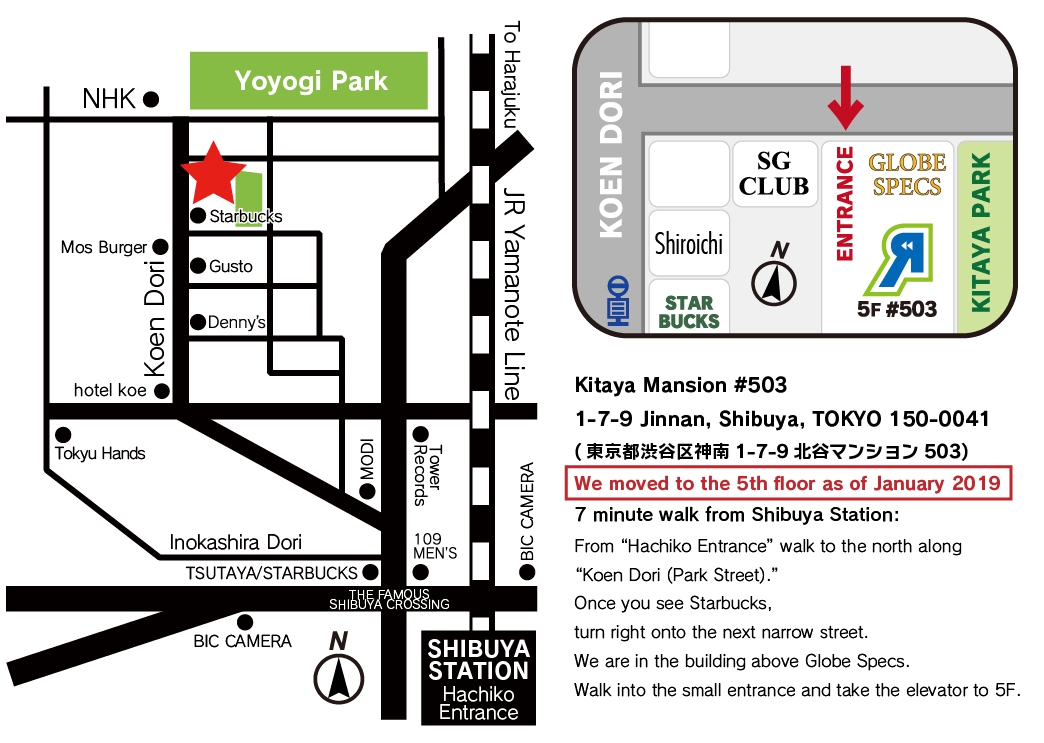 <IN JAPANESE>
〒150-0041
東京都渋谷区神南1-7-9 北谷マンション503号
(とうきょうと しぶやく じんなん 1-7-9 きたやマンション 503)
There is no phone number for Shibuya Store. Please call to main office in Aichi. We can help you, too. TEL:0587-81-3924 or +81-587-81-3924
Business Days and Business Hour of the month
MON:CLOSE
TUE-WED: 3pm-8pm
THU: CLOSE
FRI: 3pm-8pm
SAT/SUN/HOLIDAY: 1pm-8pm
We may have an irregular day off due to visiting a contest or event.
Store and Building pictures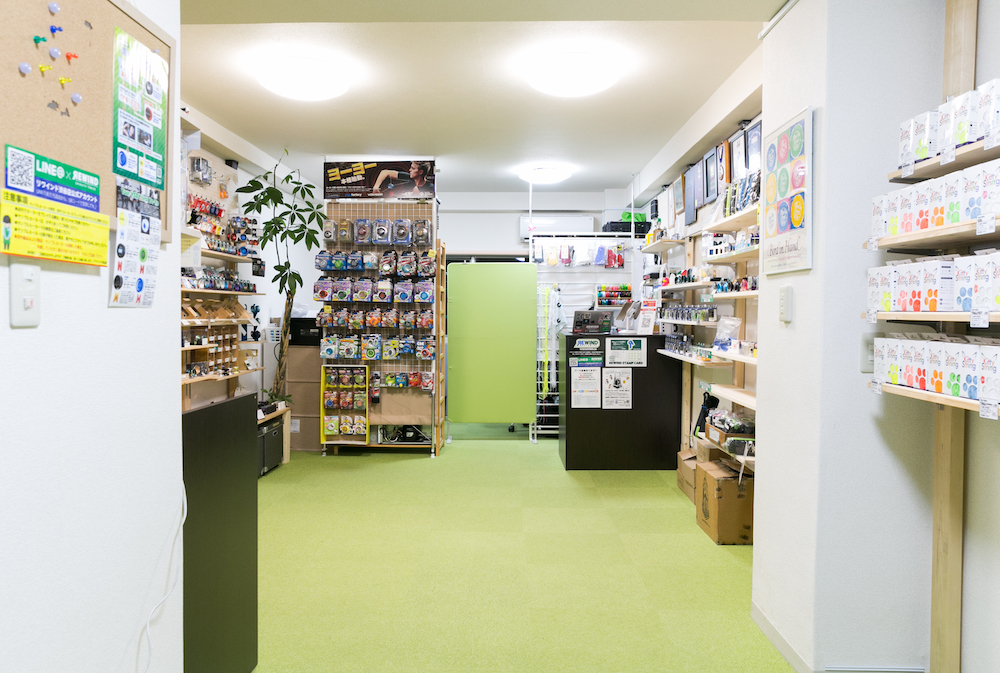 Photo by Marie Yokokura
Shibuya Yo-Yo Club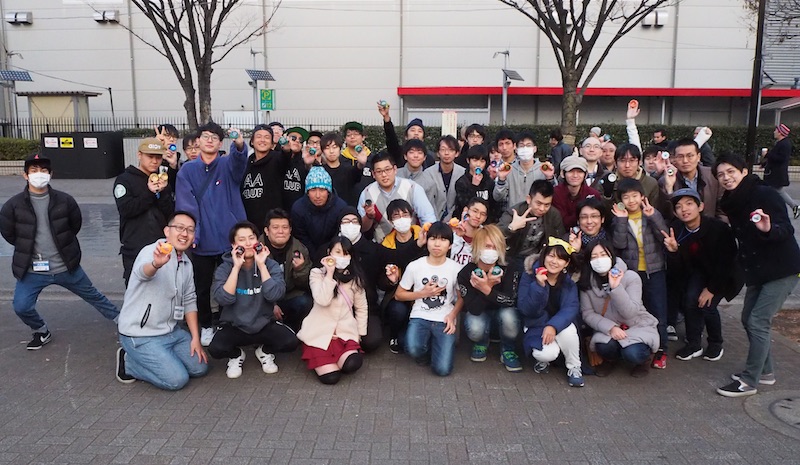 We are holding "Shibuya Yo-Yo Club" almost twice a month. Check the detail below.
http://yoyorewind.com/jp/news/shibuyayoyoclub/
Limited Items
Check our current limited items below.
http://yoyorewind.com/jp/shibuya/exclusive/