This year's Halloween will be three campaigns combined.
One supported by YoYoFactory, one supported by Japan Technology, and Fall bearing giveaways!
Halloween Sale supported by YoYoFactory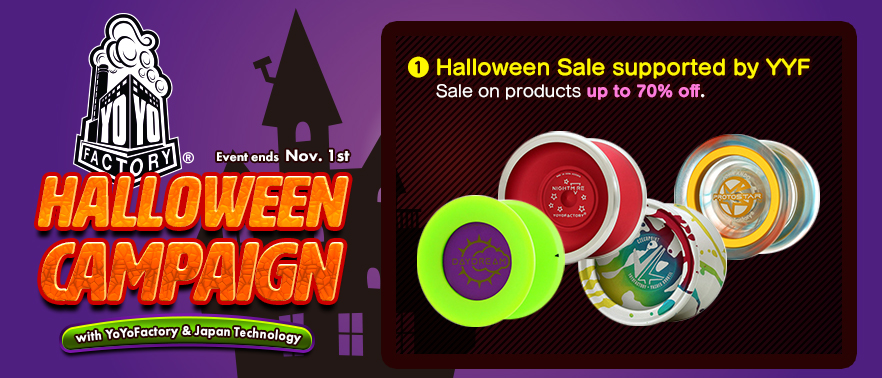 Yes, YoYoFactory official! Some products will be a max of 70% off. It may be the real LAST chance to buy some models! Don't miss it!
Halloween Sale and Gifts from Japan Technology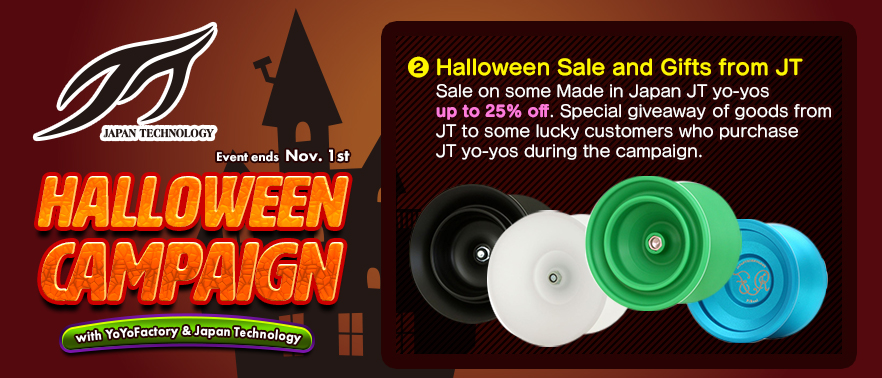 This is also Japan Technology official! Some super high quality Made in Japan yo-yos will be 25% off!
On top of that, we will giveaway special goods to some people who purchase JT yo-yos during this campaign.
Fall Bearing Campaign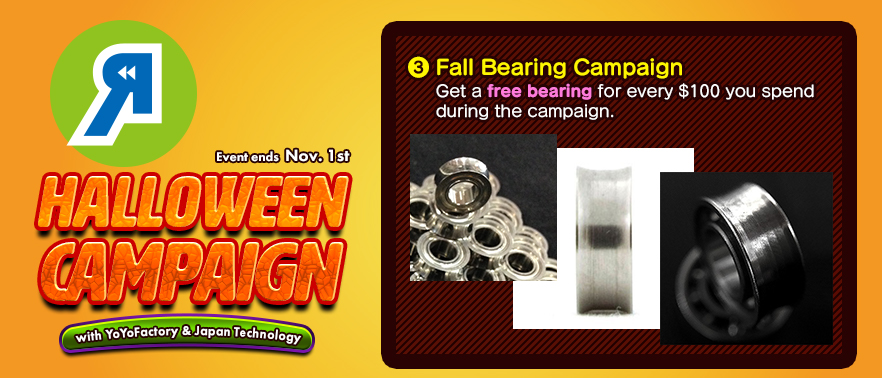 Every time you spend $100 to purchase anything from us, we will include a high quality bearing with your order! If you spend $200, you will get two bearings for free! Switching out the bearing is an easy upgrade to increase a yo-yo's performance.
Note: You must put the campaign bearing in your cart in order to receive it. We will only give you the free bearing in your order if you qualify for it.
Sale items will be subject to the Fall Bearing Campaign, also. Do not miss this chance, and shop wisely!