Bastet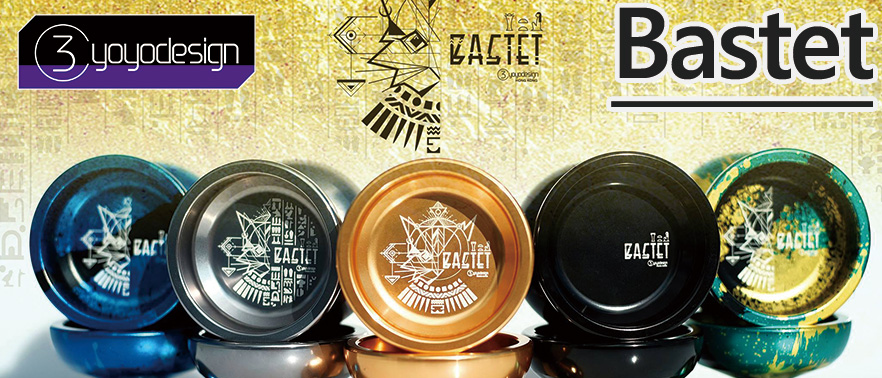 Radius + Capless. The thin rim gives this round yo-yo unique feeling.
It's similar to the Capless, with a flat face and the specs of the Radius for a truly interesting playfeel that fits very comfortably in the hand. As you play more with it, it will find itself in your hand more often. It has the great balance of the Radius, but the smoothness of the Capless that gives it really sweet rejection tricks. That smoothness also lends itself to intense long combos.
With the flat face, it has a large attractive logo design. It uses a standard size C bearing, but by switching to a C-, you can make a tasty metal yo-yo that even beginners can throw. This combo makes a great step up model for beginners looking for their first taste of full metal.
Weight (g)     65.4
Diameter (mm)     56.18
Width (mm)     43.29
Initiator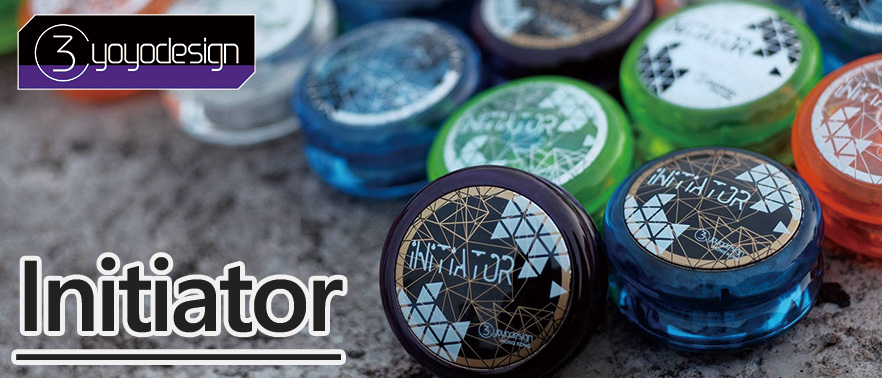 The Initiator has been updated with an improved spacer and axle system.
C3's first looping yo-yo has been redesigned thanks to the input from player feedback. The biggest improvements have been in the spacer and axle system, making it even easier to handle and maintain. Right out of the box, Initiator is a perfect fit for players new to looping, and by switching to the metal spacer you can get competition-level looping performance with minimum effort.
The new axle is much stronger than the original Initiator, made from a more robust material that is much harder to break. Thanks to this, C3 has also reduced the chance of your yo-yo gaps getting messed up due to a mid-air collision. As for the performance itself, it doesn't matter what your level, or what kind of looping trick you attempt, the Initiator is a solid throw for players of all kinds. C3 has made great strides towards the ideal looping yo-yo with their new Initiator.
Of course, you can modify the responsiveness of the yo-yo with looping oil. Aside from C3's own string, we recommend using Type 6 (50/50), Type 8 (50/50), or K-String's poly 100% string. Although this model uses a starburst response system, it is an exception to the rule and can handle 100% polyester strings.
Weight (g)     52.2
Diameter (mm)     58.39
Width (mm)     34.97