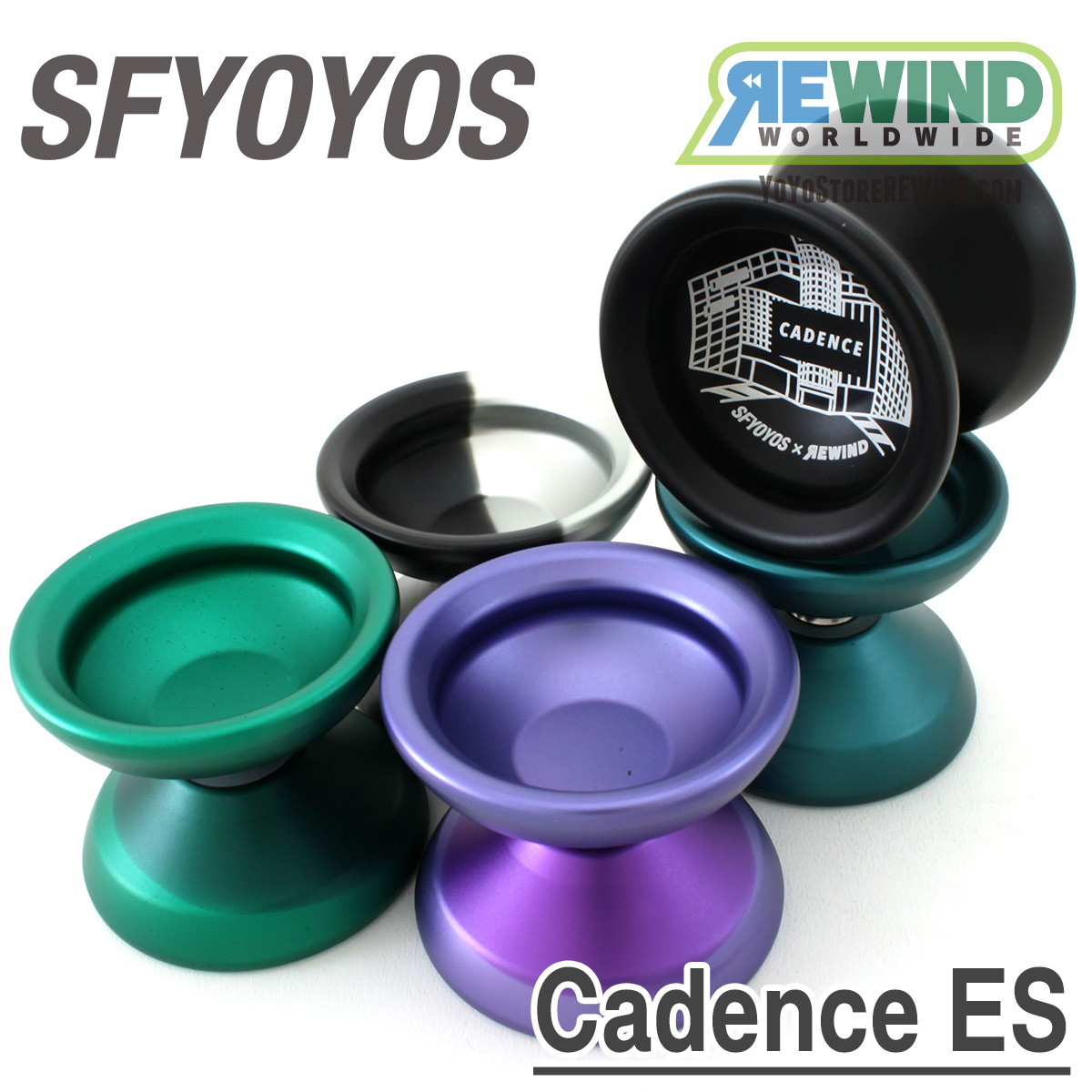 SFyoyos' latest model, Cadence ES, will be released on April 4th.
This is Keiran Cooper's signature model. He is a current upcoming player who won this year's PNWR 1A and EYYC Open divisions.
Cadence ES's very wide body makes string landing easy, and it also sports an amazing degree of controllability. It's perfect for speed style and dynamic play!
There's not much change in the specs from the original Cadence, yet its weight distribution has been adjusted and optimized so the spin power increased noticeably.
The body material is A7068, which is the highest grade of aluminum alloy used in yo-yo production. Despite that, they were able to keep the price low.
This time we have a special "Shibuya edition" of Cadence ES in limited quantity! Very few will be available online.
Every time we stock SFyoyos they disappear very quickly from our stock. If you want one don't wait too long!