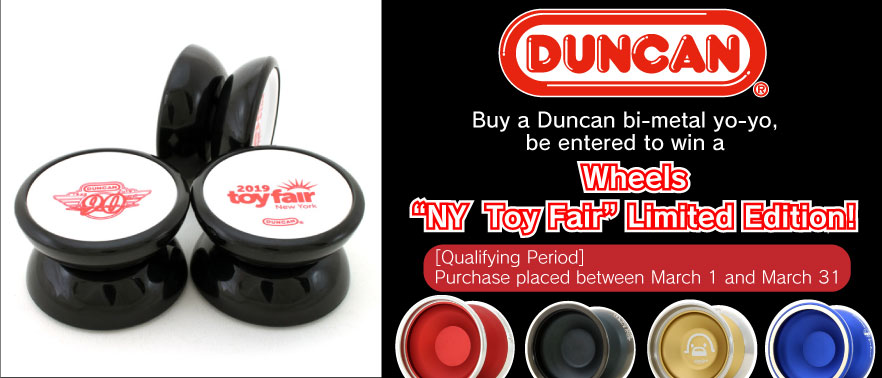 Very soon, Duncan's brand-new model, "Grasshopper GTX" will be available.
Duncan has also released some other great high performance bi-metal yo-yos. To give more people a chance to try them out, we're running promotion campaign!
Campaign
If you buy any of the following models during the campaign period, three lucky customers with a qualifying purchase will win a Duncan Wheels New York Toy Fair limited edition.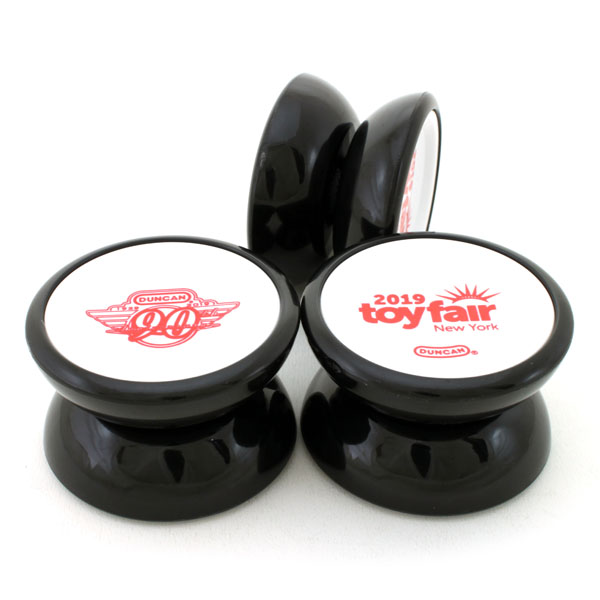 [Models subject to the campaign]
[Qualifying Period]
Purchase placed between March 1 and March 31
It's a great chance to try Duncan's modern bi-metal yo-yos. Don't miss out!