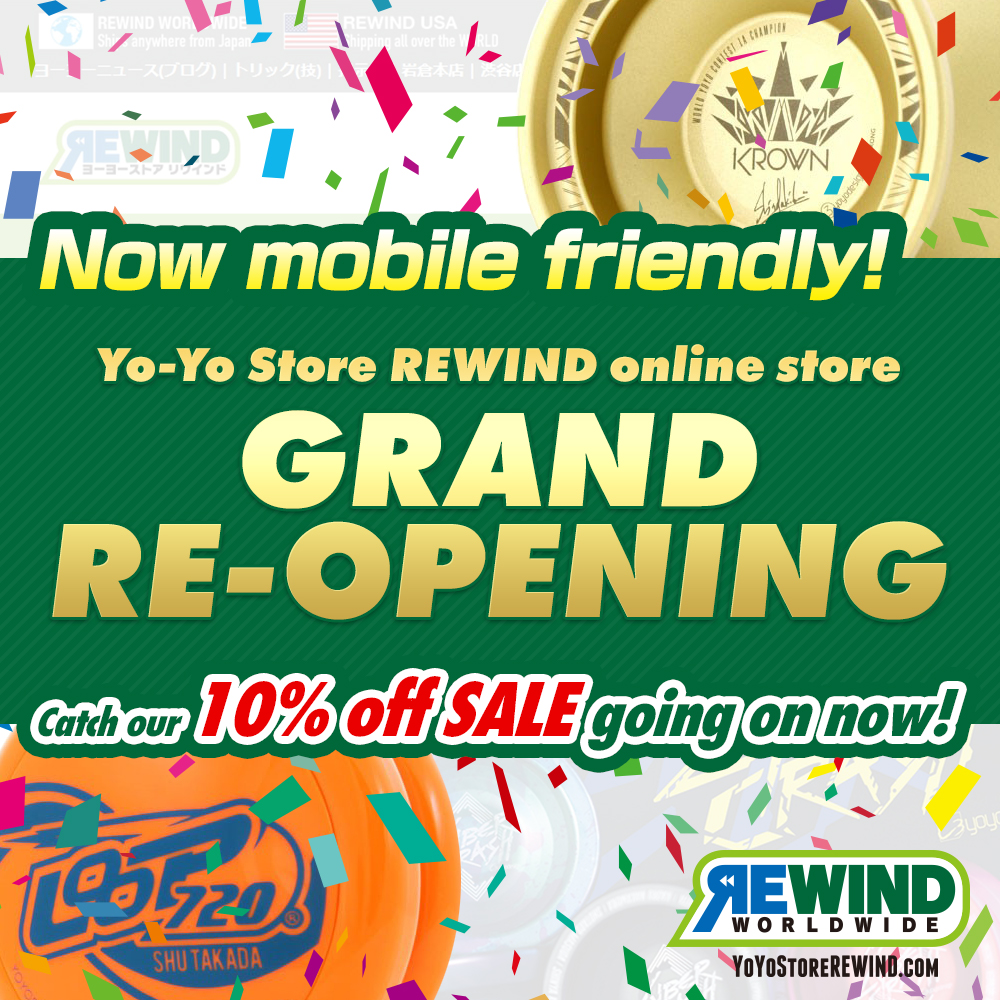 Thanks for your patience.
The new and improved Yo-Yo Store REWIND is now open for business!
The new site features responsive design for easy mobile browsing, a more intuitive product color selection method where you can clearly see all options and select the right one at a glance, smarter search functionality, and many more cool functions to improve your browsing experience.
Due to security requirements with the site upgrade, returning users who made an account with us before September of 2019 will need to reset their passwords. We apologize for the inconvenience but your security is of the utmost importance to us.
Finally, we're having a sale event to commemorate the site upgrade!
Until October 15th!  Store Upgrade SALE

All items (excluding some new, limited and sale items) 10% off!
Until October 22th! 10% off orders over $200!

If the order total in your cart is more than $200, you'll get 10% off.
If you like, you can combine both discounts. If your cart total exceeds $200 after the 10% sale discount has been applied to items in your cart, you'll still get that additional 10% off (approx. 19% off total)!
Thanks for your support, and we truly hope you'll enjoy shopping at the newly leveled-up Yo-Yo Store REWIND!