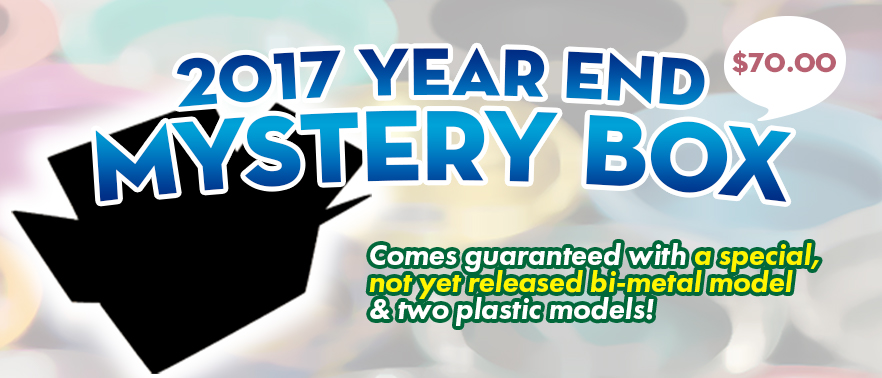 We are releasing an end of the year Mystery Box on Dec. 26 10:00 pm EST / 7:00pm PST!
This mystery box comes guaranteed with a not-yet-sold bi-metal model and with two plastic models.
The price for the mystery box is $70.
The bi-metal yo-yo is designed by Japanese yo-yo design brand "SUS YOYO MECHANICS," and has not yet been sold, nor revealed anywhere.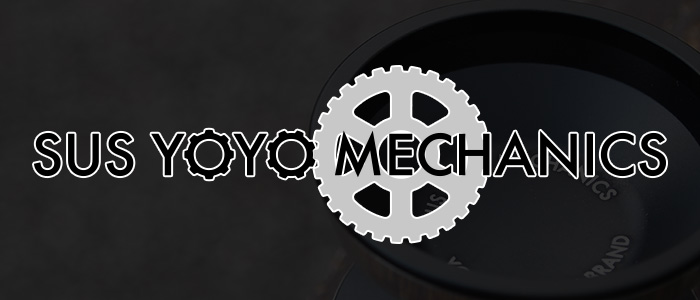 SUS YOYO MECHANICS has worked with several yo-yo brands already and has even created several popular models by a big yo-yo brand.
The first model with the official name of "SUS YOYO MECHANICS" comes in this mystery box.
This is your chance to try a brand new model from a designer who is revered throughout Japan for their work. The only way you can get one is in our Mystery Box, so don't miss it!